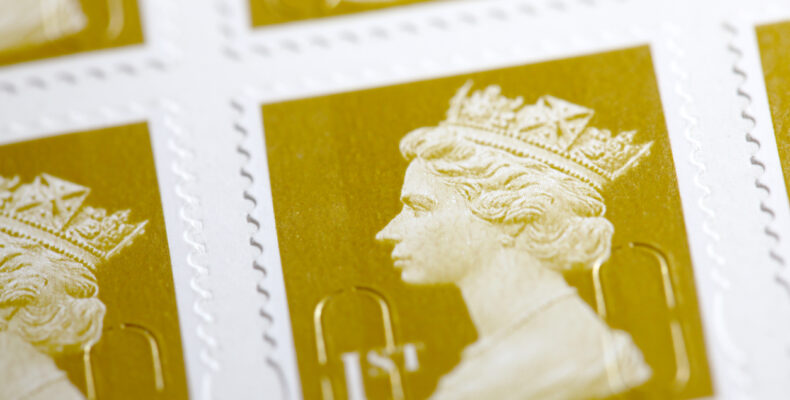 Covetable, prestigious, and rare: the role of Royal Warrants in your brand identity
Posted on
Following the death of Queen Elizabeth II, many iconic symbols and titles will now transition to reflect the new monarch and several intrinsic, every day markers in British society which the late Queen is associated with will gradually disappear.
Alice Bennett, trade mark attorney at Barker Brettell, takes a look at one such area: the Royal Warrants of Appointment – more commonly known as Royal Warrants – granted by the late Queen. In particular, there appears to be confusion over whether a Royal Warrant is a form of trade mark. In short, Royal Warrants are not a form of trade mark, and here Alice explains why.
What is a Royal Warrant?
A Royal Warrant, according to the Royal Warrant Holders Association, is granted as a mark of recognition to people or companies who have regularly supplied goods or services to the Royal Households. It is granted for five years at a time and permits people or companies to use the Royal Arms in connection with their business in an appointed trading capacity.
The Monarch decides who may grant Royal Warrants. These are known as the 'Grantors'. Up until the death of Queen Elizabeth II, Royal Warrants were granted by Queen Elizabeth II and the then Prince of Wales. The Royal Arms appear accordingly alongside 'By Appointment to HM The Queen' or 'By Appointment to HRH The Prince of Wales'.
There are currently over 800 Royal Warrant holders, representing a variety of trades and industries, from individual craftspeople to global multi-nationals: dry cleaners to fishmongers; agricultural machinery to computer software companies. Current holders include BT, Burberry Limited, Cadbury UK Limited, Jaguar Land Rover Limited, Champagne Moët & Chandon and Samsung Electronics (UK) Limited.
What is a trade mark?
A trade mark is something which a consumer can look to, to make sure that they are purchasing a genuine or specific product or service, as opposed to a comparable product or service provided by a competitor.
Registered trade marks are powerful rights and are very important and valuable assets. A registered trade mark is valid for 10 years following registration, and is renewable for subsequent 10-year periods for as long as the mark is of interest to the owner. Registered trade mark rights are granted by national and regional intellectual property offices – in the UK, this is the UK Intellectual Property Office (UKIPO).
Many things can be registered as a trade mark – names and logos are the most common, but it is possible to register shapes, patterns, colours, sounds, multimedia and holograms.
It is also possible to acquire common law rights through use of a trade mark. However, these rights are more difficult (and expensive) to enforce than the rights which come from a trade mark registration.
The different functions of a Royal Warrant and a trade mark
Whilst Royal Warrants are used alongside trade marks, it is important to note that they have a separate function – trade marks denote origin, whereas a Royal Warrant acts as a seal of approval. Furthermore, unlike Royal Warrants, trade marks are not granted by a benefactor – registered trade marks are granted by intellectual property offices (such as the UKIPO) and unregistered trade mark rights are acquired through use of a trade mark.
Having a Royal Warrant carries an implication of quality, excellence and heritage which is often reported to attract more customers, especially international customers and in overseas markets. In fact, research has indicated that some companies may earn up to 5% of their revenue as a result of a Royal Warrant.
Trade marks may also carry implications of quality and excellence, such as Harrods, Chanel and Rolex, however these characteristics must be synonymous with the owner's reputation, goodwill and image.
What will happen to Royal Warrants following the death of Queen Elizabeth II?
All Royal Warrants granted by HM The Queen were immediately void upon her death. Holders are now in a two-year period in which they can continue using them in connection with their goods or services.  Following the change of sovereign, the Royal Household will review Royal Warrant grants and it is likely that current Royal Warrant holders will be required to reapply. It should be said that every year between 20 and 40 Royal Warrants are cancelled or granted.
Royal Warrants which have been granted by the former HRH The Prince of Wales, now King Charles III, do not automatically become void as a result of his change in title. However, it is not certain that they will continue. If they do continue, holders may be required to change their use to reflect King Charles III's new title. In addition, holders of Royal Warrants which have been granted by the former HRH Prince of Wales, may be impacted by the appointment of Prince William as the Prince of Wales.
Although many companies on the list are recipients of two Royal Warrants, only time will tell if King Charles III and William, Prince of Wales are as fond of Weetabix or Bendicks Bittermints as Queen Elizabeth II evidently was.
If you would like to discuss trade marks in more detail, please contact the author or your usual Barker Brettell attorney.
Share