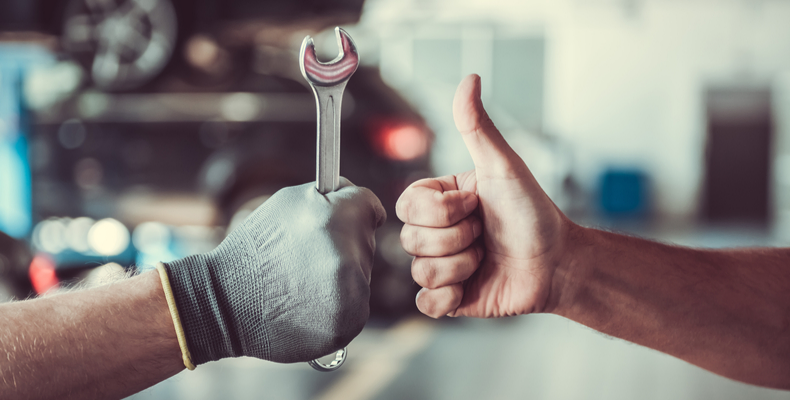 Corporate Frenemies – co-operation and competition in the automotive industry
Posted on
With the automotive sector undergoing some big changes, especially in areas such as electrification and connectivity – as mentioned in my previous article – there is great uncertainty over the direction of many technologies. Whilst simultaneous co-operation and competition – 'co-opetition' – is not a new concept in the automotive industry, it is enjoying a rebirth as executives look to secure the future of their companies in a changing landscape.
One of the most successful collaborations of recent times is that of PSA, the group to which Peugeot and Citroën belong, and Toyota. The resulting trio of city cars, the 107, C1, and Aygo, came out in 2005 and shared not only a platform, but also engines and a factory. Each model was very successful, each of the first iterations selling over 700,000 units in Europe. Such collaborations within the car industry are not new, with other examples including the Mazda MX-5 and Fiat 124 Spider, which were developed in parallel on the same platform, and the Infiniti Q30 and Mercedes A-Class.
More modern collaborations extend further than simply component sharing, as automotive giants try to position themselves for future markets.
Daimler, over recent years, has been experimenting with new visions of urban mobility including the international car-sharing scheme Car2go – although this was withdrawn from the UK after only 12 months – and the ride sharing startup moovel. Looking to one of the companies at the forefront of ride-sharing and autonomous technologies, Daimler has partnered with Uber to help it get ahead in the developing market of self-driving vehicles.
The push towards automation and connected vehicles in the automotive sector is increasing the opportunities for manufacturers to collaborate, and also threatens to leave behind those who do not. Jaguar Land Rover is providing cars to Google self-driving spin-off Waymo, and BMW is working with a startup called DOVU to utilise blockchain for mileage tracking in leased vehicles.
In case you don't think that the above collaborations sounds enough like competition, another partnership, this time between Daimler and BMW, seeks to provide seamless integration of car-sharing, ride-hailing, and other technologies, in an effort to adapt to new trends. So this is very much a case of these two companies co-operating in one area, whilst simultaneously competing in another.
Like all business relationships, there is the potential for co-opetitive relationships to sour over time, but there is a more obvious potential drawback: that the competitor you are collaborating with will simply be more successful and your joint efforts will help them secure a portion of what was previously your market. However, managed correctly, the chances of such occurrences can be diminished.
Referring back to the PSA partnership with Toyota, whilst the resulting products were of course very similar, the ability of each brand to effectively target their own desired market means that they were able to share in joint success. In this particular case, PSA and Toyota are continuing to collaborate on a new project to release a Toyota-branded C-segment in Europe, a direct competitor to the Peugeot Partner and Citroën Berlingo. Clearly, at least in this scenario, the benefits outweigh the potential detriments.
With mainstream automation of vehicles on the horizon, collaborations are going to be necessary for manufacturers to keep up with their competition. The takeaway from this? Collaborations in the automotive sector are nothing new and they are certainly not going to disappear any time soon.
If you would like any further information or assistance on IP matters, please do not hesitate to contact your usual Barker Brettell attorney.
Share