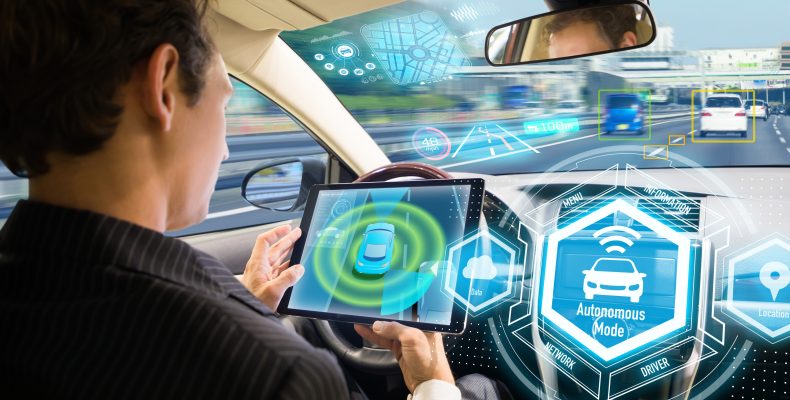 C.A.S.E. study: the four letters directing the automotive sector
Posted on
Whether you know it as CASE or ACES[i], the impact of those four letters on the automotive sector looks set to be far greater than their tiny footprint would have you believe. The words to which the acronym refers – connected, autonomous, shared, electric – are the buzzwords driving the future of the car industry.
A large proportion of automotive press coverage is directed towards electric vehicles. The internal combustion engine is falling out of favour in response to worries about climate change and localised pollution, and developments to fully-electric powertrains are being pursued by most, if not all, manufacturers. But whilst electricity might be the enabling technology, what other developments are shaping this rapidly changing sector?
As the Internet of Things (IoT) expands to include everything from thermostats to condiment dispensers, vehicles are not immune to its spread. However, enhancing the connectivity of vehicles can enable real enhancements to the driving experience, which are at least comparable to the benefits of a multi-sensory salt shaker.
Perhaps the most progressive organisation in the world of vehicle connectivity, SimTD – a consortium led by Daimler and including BMW, Audi, Volkswagen, Ford, and Opel – has been testing systems in Germany that include both Car-to-Car communications and Car-to-X, a technology predicated on connecting vehicles to infrastructure. Car-to-Car has been implemented in the Mercedes E- and S-Class to warn of risks such as black ice or an accident on the road ahead, whilst connected infrastructure can allow vehicles to react to future changes in traffic signals and react to the presence of temporary roadworks before they even become visible.
Closer to home, the UK Connected and Intelligent Transport Environment (UK CITE) was implemented in the West Midlands to produce and test connected and autonomous vehicles, whilst UK Autodrive spent three years up to October 2018 testing various connected systems. With the initiative now over, SMEs involved in these projects are now starting to put their research into action, which promises some great innovation in the coming months and years.
Combining autonomy with Car-to-X communications could make this nail-biting mock-up of an intersection a reality, though how comfortable a passenger would feel in such a scenario remains a potential deal-breaker for quite such an extreme scenario, at least in the near future.
With autonomous pods being trialled off-road in the UK Autodrive initiative, and high levels of autonomy also being trialled on-road by companies such as Waymo, Uber, and Tesla, the future of autonomous vehicles already appears to be here. However, there is still a long way before Level 5 autonomy – where a car reacts autonomously to all situations, with no fall-back human control – will be parked on your driveway. As an indicator of the level of innovation in the sector, a quick search has Waymo as applicant on 445 published patent applications, Uber edging towards 1,200, and Tesla on over 3,000. Whilst those of Tesla especially may not all relate to autonomous vehicles, Waymo, a company that operates solely in the self-driving sector and that has existed a little over ten years, has had 432 of their 445 applications published in the last three years, showing a massive acceleration in development of innovative technologies.
A European Patent Office report in late 2018 showed patent activity in the two sectors of self-driving vehicles and smart environment (including car and infrastructure communications) has grown by more than 330 per cent since 2011. Europe and the USA lead the way, with Germany, Sweden, and France being the three biggest European filers. Moreover, with only 25 per cent of applications in the self-driving sector being filed by the top ten applicants, the market is still dominated by start-ups and SMEs.
Despite this, it is possible that a Level 5 autonomy vehicle will never be parked on your driveway. It is not news that car ownership – at least in the classical sense – is likely to decline in the future. Although the world's rising economies continue to bolster total car sales, investment is moving more and more towards ride- and car-sharing services such as UberPOOL, Lyft, and Zipcar. This is certainly the inference we can take from Toyota's US$500m investment in Uber's autonomous car ride-hailing service, Autono-MaaS (autonomous-mobility as a service). This investment appears to indicate that Toyota believes, or at least is hedging its bets, that car ownership is likely to continue to fall in favour of shared ownership, the 'S' of CASE.
So will the drive towards CASE eventually result in us all travelling in autonomous electric vehicles summoned from a connected fleet at the touch of a smartphone? It looks that way at the moment, but there's a long and innovative road ahead of us, either way.
[i] The European car industry also refers to this as SAEV: shared, autonomous electric vehicles, but it's essentially one and the same.
Share