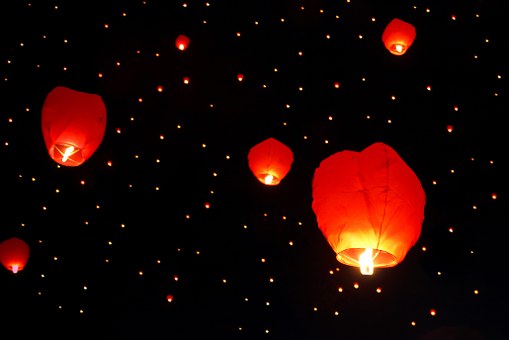 China Trade Marks. Madrid Protocol or National filing?
Posted on
As more and more businesses continue to expand their interests to China, Barker Brettell is commonly asked by clients how best to protect a trade mark there?
It is currently possible to register a trade mark in two ways:
designating China under a Madrid Protocol application; or
filing a National Trade Mark application directly with the Chinese Trade Marks Office (CTMO).
Both systems have their advantages and disadvantages. In this article, trade mark attorney and partner, Lisa King will look at both systems in more detail so businesses can make an informed decision.
The Madrid Protocol (MP)
The MP is an extremely cost effective way of obtaining protection in a range of countries under one application. Working like a shopping cart, countries of interest can be added from a designated list of over 90 countries, including China. Each country designated will examine the application in accordance with local laws. If the trade mark receives an objection when it is examined, the applicant may decide that it does not wish to pursue protection in that particular country and simply remove that country from the MP application without it affecting the other designated countries.
Another advantage is if a business decides at a later date to protect a mark in additional countries, then provided those countries are party to the MP, it can add them to the existing registration. However, it should be noted that rights in those additional countries can only run from the date that they are designated rather than from the filing date of the original MP registration.
In order to utilise the MP system it is necessary to begin by having an application or registration (base mark) for the chosen mark in the home territory. This application or registration will then form the basis for the MP application.
For the first five years of the life of an MP application it is important that the base mark remains validly registered. This is because if the base mark is successfully 'attacked' in those first five years, resulting in the base mark being rendered invalid, then the MP application and the countries designated will also be deemed invalid. If this were to happen, all is not lost as it is possible to 'transform' the designated countries into individual registrations. However, this would increase costs and the applicant would no longer have all of its countries encompassed under one MP application.
When designated under the MP application, the goods and services in China cannot be any broader than the goods and services covered by the original application or registration.
Furthermore, while the goods or services listed might be acceptable in the home territory, it does not automatically follow that such goods or services are acceptable in China. The application may receive a provisional refusal from the CTMO requesting further clarification. This can result in a delay in the progress of the application and additional costs. This can be less of an issue if the goods or services are extremely precise and for a limited list of items.
Seeking protection in China under a MP application can take longer than a National application as the CTMO has between 12-18 months to examine any applications which have been filed via the MP route. If protection is required relatively quickly in China, the MP route may not therefore be the best route for the client.
Once registered, a Chinese designation under a MP application is recognised and enforceable in China. However, the CTMO does not automatically issue registration certificates to those marks which have been protected in China via the MP route. In order to enforce a mark in China, it is necessary to have a Chinese registration certificate and so there will be additional costs associated with obtaining these registration certificates from the CTMO. It can take between three to five months for the certificates to be issued.
Renewing a MP registration is very cost effective as only one renewal fee is payable to cover all of the countries which have been designated. Management of a trade mark portfolio is also easier with a MP registration as it is only one registration number to look after.
Any changes to ownership of a MP registration can take a long time to be reflected on the CTMO register (normally 10 months at least) and after the changes are recorded, the CTMO will not issue a certificate proving the change and the correct owner. In such circumstances it is necessary to apply for a correct certificate indicating the updated information from the CTMO.
Finally, if a third party were to challenge the validity of a Chinese designation of an MP application or registration, the notice can be sent directly to the applicant rather than the recorded representative. Such notifications may be ignored which can lead to the cancellation of the Chinese designation if the deadline set by the CTMO to file a response is not met.
National Filings
A National filing in China is not dependent upon the validity of any other applications or registrations.
If China is the only country of interest then it may be more cost effective to file a National application.
The CTMO are generally quite strict on the specifications for goods and services, tending to only accept the standard or basic standard specifications. Furthermore, each class breaks down further in to subclasses, so protection of the mark in one subclass does not prevent another third party from registering the same mark in a different subclass within the same class.
The benefit when filing a National application means it is possible to overcome this problem by listing one item from every subclass within the class of interest. This guarantees protection for the whole class. Barker Brettell works closely with a number of trusted Attorneys in China who can provide guidance on the broadest specifications to ensure a trade mark meets with the CTMO's strict requirements while providing our clients with the protection that they need.
Examination of an application is quicker for a National filing as it must be completed within nine months. If the application is provisionally approved there is a three month opposition period. So if everything goes smoothly, it will take around 12 months to secure a National registration.
For a National filing, if it is approved for registration, the CTMO will automatically issue the Certificate of Registration.
The timeframes for recording any changes to the proprietor details are much shorter under a National filing, with the CTMO issuing a certificate to reflect the change in details.
For any third party challenges to the National application or registration, the CTMO will always send notification to the representative recorded before the CTMO and will be dealt with in a timely manner.
Clearly, both routes have their advantages and disadvantages. If a client is seeking to protect a mark in a number of other countries in addition to China, and have very specific goods or services, then the MP route might be the more favourable option. However, if protection is only required in China, and that protection is required quickly, then the National route may be better. Barker Brettell can advise on the best route to take once it has a clear understanding of a client's requirements for China.
Please do not hesitate to contact the author of this article or your usual trade mark attorney should you require any additional information, or email info@barkerbrettell.co.uk.
Share