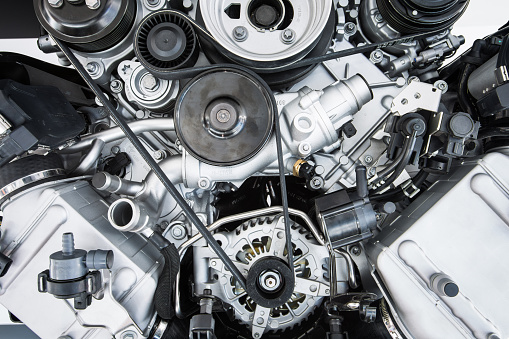 British cars are becoming more British – UK Automotive Council Report 2017
Posted on
A recent report by the UK Automotive Council[1] has found that cars manufactured in the UK are including more British made components than previously. The report, published in June, shows that the supply chain sector is healthy and growing.
In terms of the value of parts bought, only 36 per cent of the parts sourced by UK car manufacturers were supplied from first tier suppliers within the UK in 2011. This has now grown to 44 per cent in 2017. As this coincides with a 38 per cent growth in car production in the UK over the same period, the overall growth in the value of components supplied by first tier suppliers is as high as 60 per cent from 2011 to 2017.
The growth of sales from UK first tier manufactures to UK car manufacturers is also accompanied by a growth in exports, showing that countries around the world are starting to acknowledge the UK as a global base for automotive innovation and engineering excellence.
There are no detailed figures for other countries, but anecdotal evidence suggests that the value of components sourced domestically in France and Germany may be around 60 per cent. Experts believe that this may be a ceiling that cannot be exceeded.
Intellectual Property (IP), in particular patent protection, is vital for first tier suppliers. Where first tier suppliers have developed a new component that car manufacturers want to use, or if they have developed a better way to make components, then patents can be used to protect that, and stop their competitors using the same invention.
Furthermore, first tier suppliers can use patents to licence their ideas both up and down chain generating income.
For UK companies, there are also tax incentives for protecting inventions developed in the UK with patents. A proportion of the profit from sales of a product covered by a patent, or licencing income, is subject to a reduced rate of corporation tax through a scheme known as the patent box.
The UK automotive supply chain appears to be in good health, and IP could play a vital role in this. Barker Brettell's automotive group advises car manufacturers, supply chain companies and non-traditional companies foraying into the sector on IP protection, delivering strategic and commercially focussed solutions to clients such as TRW and Williams Advanced Engineering.
[1] http://www.automotivecouncil.co.uk/2017/06/new-report-growing-the-automotive-supply-chain-local-vehicle-content-analysis-2/
Share