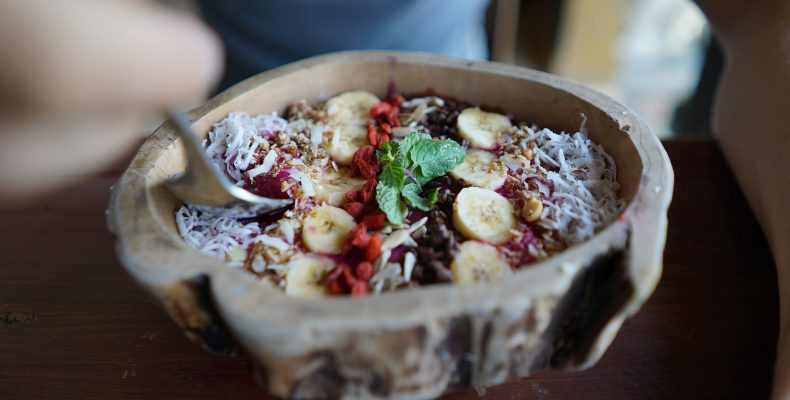 Beyond Veganuary
Posted on
Vegan and plant based diets are becoming increasingly popular. Documentaries such as 'The Game Changers' and the success of alternatives such as Greggs' vegan sausage rolls, have helped raise the profile of the vegan market, with Mintel recently reporting that almost one in four new products launched in the UK in 2019 were labelled vegan.
To celebrate Veganuary, we take a look at various factors to consider when introducing a new vegan product.
Do you intend to use your existing brand to market a vegan alternative?
If so, from a practical perspective, care should be taken to ensure that any existing trade mark registrations are fit for purpose. Egg, milk and meat substitutes all fall into the same International Classes as their non-vegan counterparts. However, checks should be made to ensure that the specifications claimed in your registrations cover those substitutes. If not, then best practice would be to file new applications to encompass these additional goods.
From a commercial perspective, the use of the same trade mark for both vegan and non-vegan offerings may not always be the right choice. Consumers will inevitably draw an association between the products and the shared branding may encourage comparisons. This could have a positive effect if the vegan equivalent is well received (again, Greggs' sausage rolls being an obvious example). However, a poorly received product (for example, an almond milk based Irish cream liqueur equivalent) could potentially tarnish the brand as a whole. There is also the potential for the brand to become the subject of ridicule, as in the case of Burger King's 'Rebel Whopper', a plant based burger which is not suitable for vegans not least because it contains mayonnaise.
Do you intend to adopt a new trade mark for a vegan product?
If so, then the normal advice regarding trade mark searching and protection applies. As always when considering a new trade mark, care should be taken to ensure that the brand is distinctive and sufficiently different from existing marks. There may be a temptation to incorporate elements such as 'plant', 'free from' or 'vegan' but such elements are relatively popular. For example, there are almost 250 UK and EU trade mark registrations of marks containing the word 'vegan' and over 50 applications. With such a crowded register, any differentiation would rest with any additional wording or logos. Try and think of something memorable and distinctive that still communicates to the consumer that the product is vegan.
Is the product itself entirely new?
If the product is novel, such as a new type of plant based chicken, care should be taken to give it a descriptive name in addition to a distinctive brand name. This allows the consumer to reference the product by its generic name (such as tofu) without risking the brand itself becoming generic. In such circumstance, a UK decision from 1981 in which the owners of McCain 'Oven Chips' were unable to prevent the sale of competing Birds Eye oven chips despite being the first to produce such chips, continues to be relevant. What will you call the type of product being branded?
Genericide through misuse or inactivity
Genericide describes the process whereby a brand name loses its distinctiveness either by the acts or inactivity of the proprietor. Once your mark is registered it is important to enforce those rights to ensure that its distinctiveness is not eroded over time. Surprisingly, the French supermarket chain Carrefour was able to register the term 'Free From' as an EUTM for broad goods in 2010. However, the widespread generic use of the term to describe food or drink that excludes certain ingredients or allergens, would likely render it unenforceable at least in the UK.
More recently, a company producing plant based meat alternatives has secured a UK registration of 'This Isn't', a mark which it uses in combination with words such as bacon and chicken. The rights holder would need to take care to ensure that its use reflected the mark as registered or risk that registration becoming vulnerable to cancellation on the grounds of non-use. More generally, the registration of 'This Isn't' should not prevent the honest use by the others of the descriptive term 'this isn't chicken'.
In short, there are many factors to consider in a vegan market that is expanding rapidly, but the essential trade mark considerations remain the same: choose a memorable and distinctive mark, search, register and enforce. If you would like to discuss these issues further please get in touch with your usual attorney.
Share