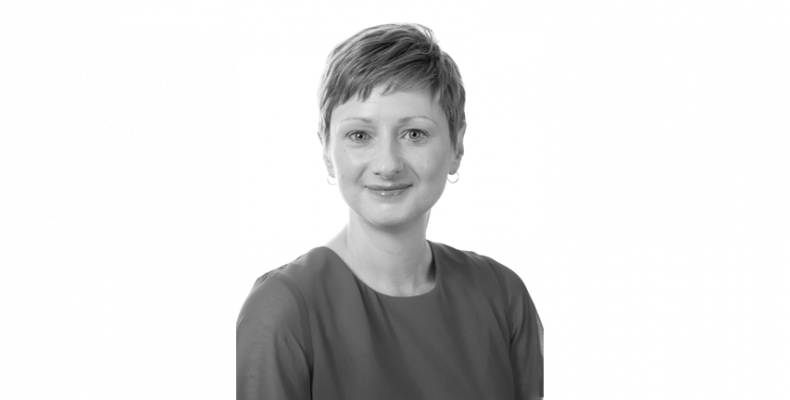 Barker Brettell bolsters leadership board with partner promotion
Posted on
Birmingham head quartered Intellectual Property (IP) specialist, Barker Brettell is delighted to announce that patent partner Carrie Johnson has been appointed to the firm's leadership board. Carrie has been a partner since 2015; advising clients in the engineering, software, medical and university sectors, as well as setting up and running the firm's designs and copyright group.
"I'm looking forward to applying my drive and determination, together with my passion for Intellectual Property, to the continued success of the firm," said Carrie. "It's a fantastic place to work."
Carrie studied physics at the University of Birmingham, where she also gained a Ph.D. in particle physics. She began training as a patent attorney in 2002 and joined Barker Brettell in 2014. Carrie works with clients ranging from individuals and startups, through SMEs to large corporations and has a large network of overseas attorney connections. She has written, prosecuted and defended patents in a variety of technical fields, including excluded subject matter objections – she is one of the firm's computer implemented invention specialists. She also regularly represents clients at EPO hearings.
Carrie has a passion for advising on the protection and enforcement of design rights. As head of the firm's designs group – one of the largest groups dedicated to design and copyright matters in the UK – she is seen as a 'go-to person' and is regarded as an expert both within and outside of the firm. She served as a Principal Examiner on the Patent Examining Board for several years, setting and marking the Designs and Copyright paper that forms part of the UK patent attorney qualification. She also held the post of Chief Examiner, overseeing the setting and marking of all five Foundation Certificate examinations. She still takes an active interest in the training of patent attorneys, and serves on the firm's education committee.
"Carrie's wealth of experience and skill-set are a welcome addition to the leadership board," said Andy Tranter, managing partner. "She has an ability to find imaginative solutions to her clients' pivotal IP issues – whether they are a startup or a multinational organisation – and get things done."
The appointment comes at a time when the world economy is facing unprecedented levels of change, which will require the dedication and resourcefulness Carrie possesses to help Barker Brettell navigate these and ensure the business is fit for the future.
Share