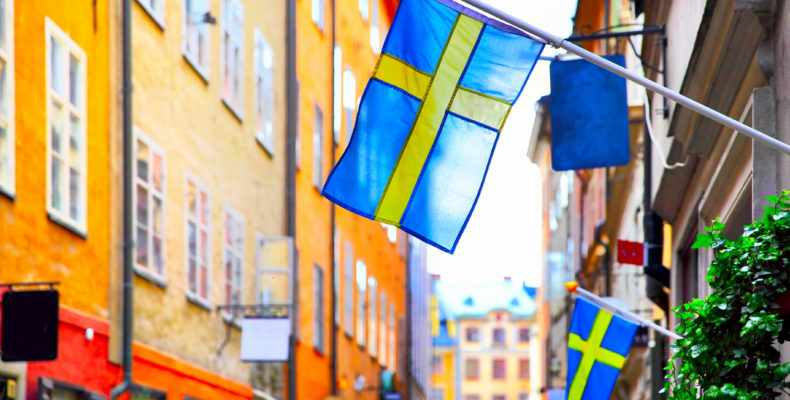 Barker Brettell Sweden AB named as 'Top Swedish EUTM filer 2019' as the team celebrates its first year
Posted on
Barker Brettell Sweden AB has been named the highest Swedish trade mark filer in 2019 according to EUTM filing statistics, barely one year after opening the doors of its Stockholm office in March 2019. The four-person team is part of the larger Intellectual Property (IP) specialist, Barker Brettell LLP, which is headquartered in the United Kingdom.
Comprising of two trade mark and one patent attorney, who are supported by a paralegal and work in tandem with the UK team, the Swedish office specialises in advising clients in the fashion, food and drink, automotive, biotechnology and life science sectors. An experienced group of attorneys, with over 60 years of collective experience in the IP profession, they have consolidated their existing client base as well as attracting new clients during the short time the practice has been open.
"Business has been brisk from the outset 16 months ago," commented Liselott Enström, trade mark attorney and partner at Barker Brettell Sweden AB. "Right now Sweden is a haven for innovation, and we feel incredibly lucky to be part of this, developing and growing our client base and market share in Sweden and other Nordic countries. We also work hand-in-hand with our UK colleagues, offering a seamless service to clients requiring IP advice on global portfolios."
Barker Brettell LLP has identified Europe as a focus for continued direct client growth and new opportunities, particularly in the new economic and political climate following Brexit.
"We are absolutely delighted to have been named 'Top Swedish EUTM Filer 2019', it has exceeded everyone's expectations of our newest office and is testimony to the close collaboration between our UK & Swedish teams," added Tracy Arch, trade mark attorney and partner, Barker Brettell LLP. "Opening a significant European office has been a long-held part of our strategic growth plan, but we knew it was important to be in a country which matched our culture, ethos and ambition. Sweden ticked all of those boxes along with the added advantage that several of our long-term clients already had strong links with the region."
Brexit is clearly a key factor for the firm's current and future clients, so Barker Brettell's trade mark filing performance so soon out of the starting block is welcome and reflects the busy period the UK arm of the firm has experienced. Including Stockholm, the 25-strong trade mark team has been ranked as a gold tier firm in WTR1000 2019; awarded 'Trademark Prosecution Firm of the Year 2019' EMEA by Managing IP; and its head of trade marks, Catherine Wiseman, has recently been announced as one of Managing IP's 'Top 250 Women in IP' 2020.
Liselott concluded: "We are extremely proud of what we have achieved in a very short space of time, and look forward to continue to provide a borderless, high quality service to our clients in 2020 and beyond."
Share