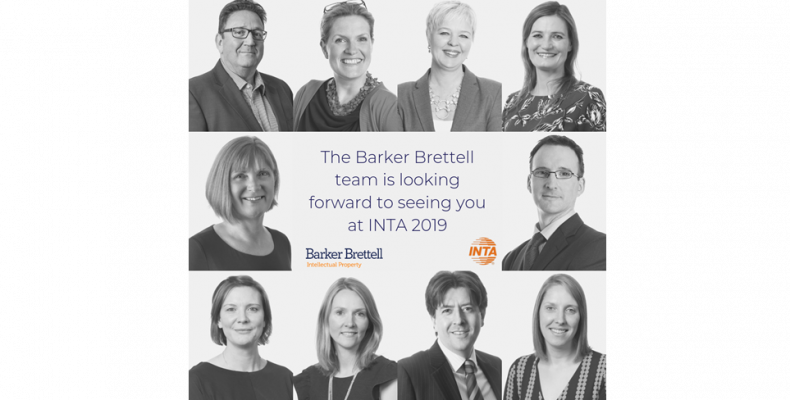 Award-winning UK-based Barker Brettell to attend INTA 2019 in force
Posted on
Barker Brettell, the UK-based Intellectual Property (IP) specialist will be sending ten of its attorneys to this year's INTA conference in Boston, USA. It will be the 25th consecutive year that the firm has sent representatives to the event, which is a major fixture in the intellectual property profession.
Since January 2019, the 25-strong trade mark team has been awarded 'Trademark Prosecution Firm of the Year 2019' EMEA by Managing IP; ranked as a gold tier firm in WTR1000 2019; and has been confirmed as second highest trade mark filer by the 2018 EU TM Filing Statistics for UK Law Firms.
"We are extremely proud of the professional recognition the firm has enjoyed so far this year," said John Lawrence, senior partner, Barker Brettell. "And we intend to continue to provide a high quality, borderless client service through our new office in Stockholm which opened in March."
The Barker Brettell team is looking forward to catching up with old and new faces over the five day period, so if you would like to arrange a meeting in Boston, please do not hesitate to get in touch.
Share