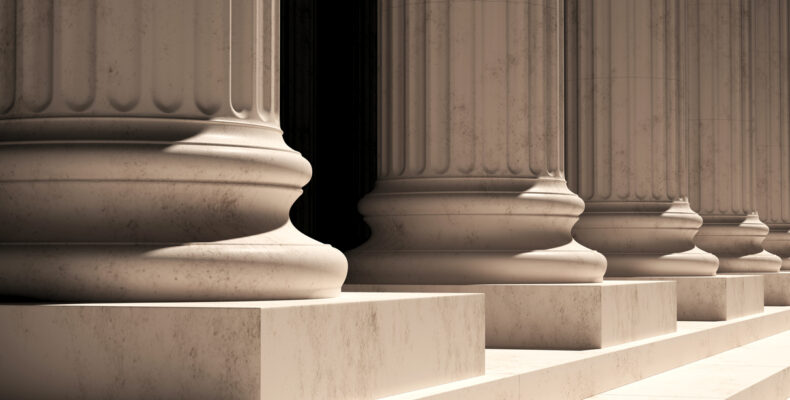 Are you intending to opt out of the Unified Patent Court?
Posted on
The European Patent Office (EPO) and participating European Union countries are in the final stages of establishing the Unitary Patent (UP) and the Unified Patent Court (UPC). This could go live as early as 1 October 2022.
What effect will the UPC have on my European patent?
The UPC will allow granted European patents to be enforced or challenged centrally and for a single ruling to be given that applies across multiple EU countries. The UPC will become the default forum for matters relating to European patent rights in the participating EU countries.
If owners do not wish their patents to be centrally vulnerable under the UPC they need to take action to opt out before the system goes live.
If there isn't a go live date set yet, why do I need to think about the opt out?
Owners of all granted European patents with a filing date of March 2007 or later need to start thinking about the opt out now because there could be interested parties they need to consult with to decide on opting out. Therefore enough time is needed to identify and liaise with all relevant parties.
If I decide to opt out, what is the process, and why might it take a long time?
Under the opt out rules, we can only opt out a European patent if we have the authorisation to do so from the current legal owner and we have their name and address, irrespective of whether they are the owner of record at the EPO and/or at the local patent offices where the European patent was validated.
If there are multiple owners, we need agreement from them all, as well as their name and address details. If there are granted Supplementary Protection Certificates (SPCs), the owners of these rights also need to authorise the opt out and we need their name and address details.
If there are licensees, we do not directly need their consent or details, but the terms of the license may dictate that they need to be consulted, or may even dictate what the decision is on opting out.
When and how can I register my decision to opt out?
Once the go live date is known, there will be a sunrise period of three months during which opt outs can be filed. By the start of the sunrise period, as the European patent attorneys of record, we will be contacting you in relation to all granted EPO patents if you were our instructing contact at the time of grant in relation to whether an opt out is needed.
We will provide schedules of all such granted patents, grouped by the patent owner according to our records, but can only attend to an opt out if we receive positive instructions to do so including confirmation that all owners agree and their name and address details.
As the sunrise period is relatively short and the opt requirements are onerous, please consider now what planning is needed to allow you to provide instructions within the three-month window, including authorisations and name and address details for the required interested parties, or alternatively that you will be able to assist us in reaching the correct contact person for instructions.
If you require further advice on this matter, please contact your usual Barker Brettell attorney.
Share