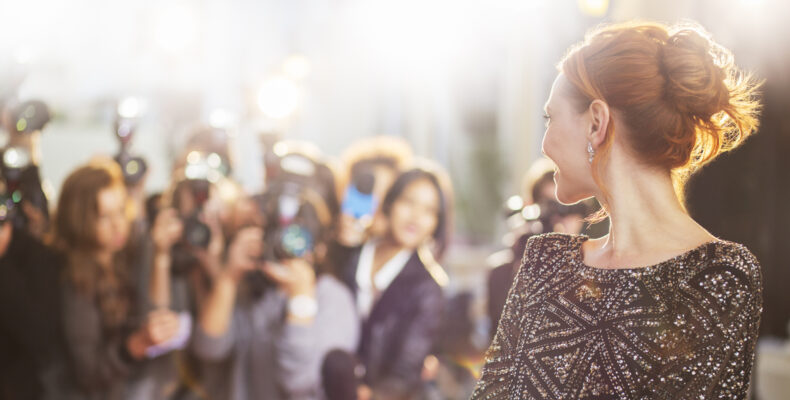 Under the influence? Protecting your brand on social media platforms
Posted on
Influencer culture is prevalent across all social media platforms, offering a relatively new and powerful marketing channel for brands. It's presence seems to have exploded in recent years, finding particular symmetry with TikTok's surge in popularity, and is especially powerful in the fashion and beauty industry.
An early adopter of influencer culture was Gymshark, the British-based fitness and apparel accessories brand which mushroomed from a start-up in 2012, to being valued at £1 billion by 2020. In its infancy, Gymshark harnessed the promotional power of using social media stars, demonstrating that when influencer marketing is used correctly, it can provide a powerful boost to a brand's reputation. This continues to ring true: the phenomenal demand following the launch of luxury skincare brand Lyma  has been galvanized by A-list celebrity endorsement, resulting in a 30,000 person-long waiting list for a £495 product.
However, this type of marketing can be open to abuse and misrepresentation. Today, the rise of cancel and call-out culture and 'de-influencers' means it is paramount that brand owners using this marketing tool are aware of the potential risks to their brands and reputation. When it goes wrong it can detrimentally impact a brand. You only need to look at Adidas reporting potential share price drops and unsold stock following the breakdown of its partnership with Kanye West to see this.
Despite these high-profile fall outs, it seems that employing influencers in certain sectors is integrated into many consumer-focused marketing strategies.
So if you are thinking about working with an influencer, what steps should you consider taking to protect your brand?
Leah Calvert, a trade mark attorney at Barker Brettell, recommends that initially you should consider these three points:
1.    Do you fully understand the person you are partnering with and asking to promote your product? Take particular consideration in deciding whether that person fits with your brands identity.
2.    Is the person aware of your marketing strategy and knows how to correctly use your trade marks?
3.    Don't skip your due diligence: check that the person is not making any false or misleading claims or statements.
Why are these tips important?
When selecting an influencer, you must consider more than the popularity of the influencer or the amount of followers. The marketing strategy and how the relevant consumer will perceive it is vital. Kendall Jenner's popularity was not enough to save Pepsi's  2017 commercial from public enragement and Katie Price's involvement in the 2012 Snickers Twitter campaign caused much confusion.
Communication with your selected influencers is also key, ensuring they are aware of the marketing campaign, the product and what is expected from them throughout. Any false or misleading claims made by an influencer will negatively impact the brand, whether the brand had any control over this or not.
The 'de-influencing' movement makes this issue ever more prevalent. This trend highlights any products that aren't recommended. False or misleading claims would give a 'de-influencer' a good reason to target a particular product and encourage their followers to not buy the particular goods. Given the ability of posts to go viral, the result could be incredibly damaging to the brand's reputation.
There are many requirements that have been put in place for influencers promoting products to ensure that there is product placement transparency on social media. As such, using an influencer who is aware of these guidelines, for example clearly marking a sponsored post by using the words 'AD' or 'Gifted', will be beneficial. Similarly, the use of trade marks should always be kept in mind and ensure that they are used correctly, both in terms of spelling and the correct mark. Any typographical errors in a brand name would be embarrassing, but being on the end of cease-and-desist letter because an influencer has used an incorrect trade mark, which infringes someone else's rights, would be incredibly harmful to the brand.
It is also important to understand whether the person actually likes your brand and has an interest in the product or are they simply doing it for exposure or money. Naomi Campbell's 2016 campaign with Adidas did not go down well with the public as Naomi Campbell simply copied and pasted the text sent by Adidas – including all of the correspondence in the email.
It was clear from this that Naomi Campbell did not have a genuine interest in what she was promoting. Consumers are becoming more wary of influencers online and, with soaring costs, are likely to stick to products they know, particularly if they feel a post is not genuine or lacks credibility. This may also be an issue if the influencer is promoting lots of other brands, including any competing brands.
So is influencer marketing still relevant?
In short, yes. However, brand owners invest significant amounts of time and money into their trade marks and reputation. It is vital that they do their research to ensure that one person does not destroy this.
If you would like to discuss a trade mark matter, please contact the author, or your usual Barker Brettell trade mark attorney.
Share