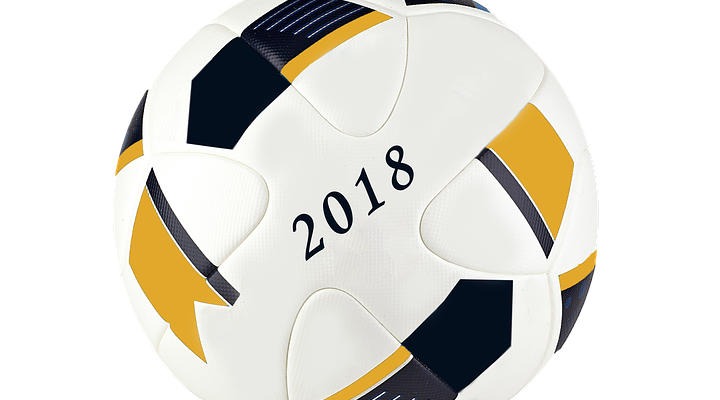 2018 World Cup: FIFA's determined to keep ambush marketing on the bench
Posted on
According to FIFA, the 2014 World Cup reached 3.2 billion viewers globally, with more than one billion people watching the final.
Fast forward four years, and with FIFA's 2018 World Cup now underway in Russia, billions of eyes around the globe will be fixed on television screens, tablets and other media sharing devices to watch FIFA's 21st international football tournament.
The extraordinary global interest produced by this high-profile event presents an opportunity too good to resist for many businesses to gain mass exposure through advertising campaigns, designed to imply (a non-existent) affiliation with the World Cup.
FIFA invests heavily in the global protection of its brands. Official FIFA sponsors are able to use FIFA's brands and associate themselves with the football tournament for marketing purposes. Unsurprisingly, FIFA has received as much as €400m from one sponsorship deal for the 2018 World Cup.
The law
Intellectual Property, commonly referred to as IP, is a category of protected rights, such as trade marks, patents and copyrights which enable owners to use those rights exclusively. IP owners may also charge, by way of licence or sponsorship agreements, other parties to use their IP rights.
Unauthorised use of another party's IP, entitles the aggrieved party (or its licensees) to bring claims of IP infringement which often result in financial compensation orders.
Ambush marketing
The practice of 'ambush marketing' made headlines during the 2010 World Cup in South Africa, after 36 women attended Hollands' first match in orange mini-dresses to promote a Dutch brewery. FIFA brought legal action against the brewery but the case was dropped after an out-of-court settlement was agreed.
So what is ambush marketing? Put simply, it's a type of IP infringement: unauthorised marketing that takes advantage of the IP or reputation of another by creating an impression of association with the IP owner.
FIFA defines it as: 'prohibited marketing activities which try to take advantage of the huge interest and high profile of an event by creating a commercial association and/or seeking promotional exposure without the authorisation of the event organiser'.
Direct association is when a brand tries to link itself directly to an event, through advertising or promotions, whereas indirect association aims to implicate association via 'creative' campaigns.
Special World Cup laws
FIFA increasingly pushes host countries to enact special laws to protect its IP. For the 2018 World Cup, Russia has implemented strict laws. In Russia, making an association with the event is now an explicit offence, punishable by personal and corporate fines and criminal prosecution.
Risk reduction
For those outside of Russia looking to benefit from the excitement of the World Cup, what can you do? The key question to ask is: 'would the overall impression created by this ad suggest the brand is an official sponsor of, or endorsed by, FIFA?'
This complex question may lead to incorrect guesswork which could be costly. Fortunately, FIFA has issued guidance (here) on how non-sponsors may benefit from the interest of its tournament, without creating an unofficial association.
The guidance lists FIFA's Official Trade Marks, known as 'Official Marks', and examples of acceptable use, as well as unacceptable use. Some prohibited activities include:
– Do not use any of the Official Marks, including WORLD CUP, host city plus the year (e.g., QATAR 2022) or other similar slogans;
– Avoid use of imagery or colourways which are associated, or could imply an affiliation, with FIFA or its tournament;
– Do not use still images taken from the World Cup tournament;
– Avoid use of FIFA's official typeface (DUSHA); and
– Obtain independent legal advice prior to launching football-themed marketing.
It is important to remember that ambush marketing relates to all forms of advertising, including mobile, social media and digital media marketing.
Practice caution
There is a fine line. Some forms of indirect association are permitted and legal. For instance, it is acceptable to use 'generic' football or country images provided they do not include the IP rights of FIFA, imply a connection to the World Cup, or both.
With the World Cup in full swing, and upsets, passions and hot topics being generated daily, the temptation to capitalise through advertising is enticing. However, businesses should review FIFA's guidance and should be mindful when launching marketing initiatives to avoid unwanted, costly legal consequences.
Share