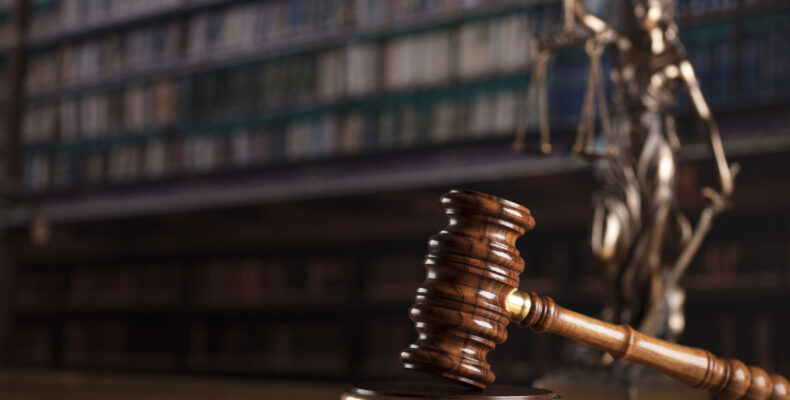 Get ready for the Unitary Patent and Unified Patent Court to go live: 1 June 2023
Posted on
The current go-live date for the Unitary Patent (UP) and the Unified Patent Court (UPC) is 1 June 2023. For this date to hold Germany must complete the ratification process during February 2023.
What effect will the UPC have on my European patent?
The UPC will allow granted European patents to be enforced or challenged centrally and for a single ruling to be given that applies across multiple EU countries. The UPC will become available as an alternative forum to national courts for matters relating to European patent rights in the participating EU countries, and once proceedings have been started before the UPC the patent is "locked in" to that forum.
What should I now be considering?
If owners do not wish their patents to be centrally vulnerable under the UPC they need to take action to opt out before the system goes live.
If owners may be interested in making use of the UP they need to consider requesting a delay of grant of their application so that it is still pending at the go-live date.
Opting out
It is important to note that not opting out of the UPC does not have any impact on the immediate status of your patent. Not opting out simply means that any court action involving the patent can take place before the UPC for those states covered by the UPC and will still take place before national courts for any other states covered by the patent.
Having validated a European patent only in states not covered by the UPC does not mean the UPC will have no jurisdiction over the patent. The states to be considered in relation to whether the UPC has jurisdiction are all of those covered by the patent at grant and these will generally include at least France and Germany. For example, if a patent was validated in the UK and Norway, but covered France at grant, then the UPC would have jurisdiction over the French part of the patent but not the UK and Norway. This means a third party could begin a "test run" case before the UPC to try out their arguments but the decision would only be applicable to the UPC states, not the UK and Norway.
What are good reasons for opting out?
You don't want your patent to be centrally vulnerable for its entire lifetime; once the EPO's opposition period is over you want to force any challengers to have to attack on a country-by-country basis.
You are concerned that the cost of litigation before the UPC will likely be higher than the cost of litigation in one national court.
You don't want your patent to be challenged in a court that is not yet tried and tested; greater predictability is important to you.
Where there are complex ownership or licensing situations, involving multiple parties, meaning that it is difficult to coordinate a single central action, or it is desirable to allow the parties to coordinate actions in their own national courts.
The terms of licensing arrangements for the patent mean that a central attack could have severe adverse effects on licensing revenue stream.
You want to make it more difficult for a competitor to "clear the way" for launching a product across multiple EU countries or to block their use of the UPC as a "test run" forum.
You want to maintain the status quo.
What are good reasons for staying in the UPC system?
You are considering infringement action covering multiple EU countries and therefore the ability to get a pan-European decision and injunction is valuable to you.
You perceive that there is national case law or precedent that might be adverse to your case (whether in terms of infringement or validity) and therefore you would value the fresh start offered by the UPC system.
You are keen to be involved in the early days of a new system so that you can help shape how it evolves.
You want to present a deterrent to potential infringers that there is the possibility of a pan-European injunction and damages.
You don't expect your patent to be challenged and don't want to handle the administration involved with opting out.
You have other IP rights, e.g. a pending European divisional or granted national rights, which you feel sufficiently preserve your position even if there was a central attack.
What do I need to register an opt out for a European patent?
Under the opt out rules, we can only opt out a European patent if we have the authorisation to do so from the current legal owner and we have their name and address, irrespective of whether they are the owner of record at the EPO and/or at the local patent offices where the European patent was validated.
If there are multiple owners, we need agreement from them all, as well as their name and address details. If there are granted Supplementary Protection Certificates (SPCs), the owners of these rights also need to authorise the opt out and we need their name and address details.
If there are licensees, we do not directly need their consent or details, but the terms of the license may dictate that they need to be consulted or may even dictate what the decision is on opting out.
When and how can I register my decision to opt out?
Working from the suggested go live date of 1 June 2023, there will be a sunrise period of three months before this date, so starting on 1 March 2023, during which opt outs can be filed.
Once Germany completes the ratification process, therefore finally setting the go-live date and start of the sunrise period, if we are the European patent attorneys of record, we will be contacting you in relation to all granted EPO patents if you were our instructing contact at the time of grant in relation to whether an opt out is needed.
We will provide schedules of all such granted patents, grouped by the patent owner according to our records, but can only attend to an opt out if we receive positive instructions to do so including confirmation that all owners agree and their name and address details.
As the sunrise period is relatively short and the opt requirements are onerous, please consider now what planning is needed to allow you to provide instructions within the three-month window, including authorisations and name and address details for the required interested parties, or alternatively that you will be able to assist us in reaching the correct contact person for instructions.
Delaying grant
If your application has not yet had a Communication under R71(3) EPC issued, or if your application has an outstanding Communication under R71(3) EPC, we can now request that the date of grant is delayed until on or after the go-live date of the UP/UPC, so that you have the option of proceeding with a UP.
This does not tie you into having to proceed with a UP but simply delays grant so that you can make that choice.
Proceeding with a UP does however mean that you cannot opt out of the UPC for that patent.
If you would like to discuss your UP and UPC options, please contact the authors Lucy Trueman or Yvonne Johnson, or your usual Barker Brettell attorney.
Share