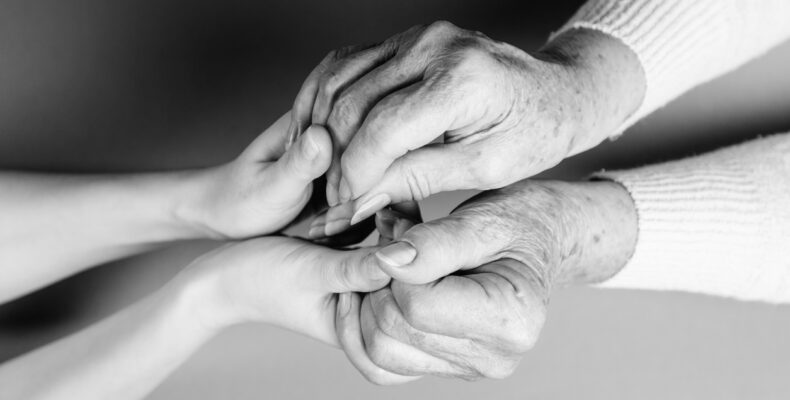 Lecanemab: could the drug with modest benefits make a big difference to Alzheimer's patients?
Posted on
Currently more than 55 million people live with dementia worldwide, with the number of people living with the disease expected to triple over the next 30 years, as is the associated socioeconomic burden.
Despite the ever-increasing need for an effective treatment, efforts to develop a drug that can modify the course of Alzheimer's disease have encountered many setbacks.
Amyloid beta (Aβ) is a protein that forms abnormal clumps in the brains of people with Alzheimer's that can damage cells and trigger memory problems, communication issues and confusion. Over the last two decades, research has focussed on using antibodies to clear Aβ from the brain in order to tackle the root of the condition.
Initial research looked promising for the drug Aducanumab – an antibody that is said to bind to aggregated beta amyloid molecules and break up the clumps, but hopes were dashed in 2019 when two phase 3 trials were halted early. In spite of the controversial FDA approval of the drug in 2021, the scientific community was divided over the drug's potential impact.
Fast forward to 2022, where detailed results from a clinical trial involving a new experimental drug called Lecanemab, another amyloid beta-directed antibody, were published in the New England Journal of Medicine. The findings indicate that the drug was effective in slowing cognitive decline for some patients with the disease, potentially representing the first significant treatment advance in decades.
Lecanemab is the first immunotherapy developed with BioArctic's patented technology, the European patent for which (EP 2448968 B1) came into force on 27 January 2021. The patent focuses on novel antibodies which target pE3-Aβ, a specific truncated form of amyloid beta which is highly prone to aggregate, leading to the formation of harmful Aβ aggregates.
Over the last 24 months, all eyes have been on the drug company Eisai, which is responsible for the clinical development of Lecanemab in collaboration with Biogen, awaiting the all-important phase 3 clinical trial results.  During a recent 'Clinical trials on Alzheimer's disease' meeting in San Francisco, researchers presented results of a study of nearly 1,800 people in the early stages of Alzheimer's.
The results of the Lecanemab trials are much clearer than those of Aducanumab. Overall, Lecanemab appeared to slow decline in memory and thinking by about one-quarter in patients who took Lecanemab for 18 months. It had effects on a range of cognitive and functional measurements that are important to families and family caregivers, such as memory function, balance and personal hygiene.
Studies demonstrated that use of Lecanemab could slow the progression of Alzheimer's disease by up to seven months, and quality of life could improve by up to 56%.
However the drug, like any, is not without its drawbacks. Two forms of amyloid-related imaging abnormalities (ARIA) are often seen on brain scans of people taking amyloid drugs. One form involves swelling, the other bleeding. It was shown that Lecanemab caused the brain edema known as ARIA-E in one of eight participants.
In addition to the side effects observed during the trials, three potential treatment-related deaths have somewhat dimmed the initial glow surrounding Eisai and Biogen's next Alzheimer's disease therapy.
The first two deaths tied to Lecanemab during the study were the result of brain haemorrhages. Neurologists have reportedly claimed that the patients' use of anticoagulants may have worsened brain swelling and bleeding in these two cases. The third death came in an extension of the phase 3 trial and was attributed to brain swelling and bleeding, as well as seizures.
The risk of ARIA in patients taking Lecanemab appears to be higher in people who are taking blood thinners or people with very high levels of amyloid in the brain. As a result, there will be patients for whom this therapy is deemed unsuitable.
During discussions amongst the scientific community, it has been noted that drugs for diseases like cancer often have serious side effects. Ultimately, in such cases it is down to the patient and their physician to decide what level of risk they are willing to accept.
On January 6th 2023 Lecanemab was approved by the US Food and Drug Administration (FDA), and an initial decision on the drug's approval by the European Medicines Agency is expected later in 2023.
Barker Brettell has a dedicated medical sector group that can assist and advise you on how to achieve the best protection for your invention. To continue the conversation, please contact the author or your usual Barker Brettell patent attorney.
Share