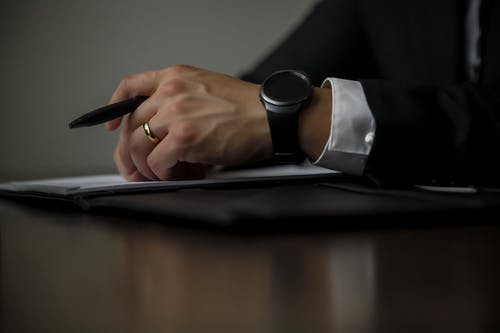 Updates to UK Trade Marks Act 1994 – how will it impact your IP protection?
Posted on
Early in 2019 various changes to UK Trade Mark legislation came into force. We have outlined below some of the more interesting changes that brand owners should take note of as they impact enforcement and commercialisation of brands.
Positive measures
Counterfeit goods in transit – new Sections 10A and 10(3B)
Recent changes have reversed previous case law decisions and now confirm that use of marks on counterfeit goods in transit through the UK may now infringe a UK Trade Mark. The changes will also allow UK Trade Mark owners to take action against third parties who offer, stock and/or import/export packaging, labels, or other materials (e.g. tags and authenticity features or devices) bearing counterfeit marks.
Trade marks shown as generic terms in dictionaries – new Section 99A
The proprietor of a registered trade mark will now be able to ask the publisher to make it clear that the entry is a registered trade mark. This will help brand owners defeat invalidity claims that their trade marks are or have become generic though use (a famous example being HOOVER for vacuum cleaners).
If the publisher does not make the notification promptly (or in the case of printed copies, does not do so in the next edition) then the trade mark proprietor can apply to the court for action to be taken. The court may order the publisher to correct the entry, amend the way in which the mark is reproduced, or to destroy copies of the publication, amongst other remedies.
Reduced protection
'But it's my name' Section 10(4)(ca) and Section 11(2)(a)
It is a defence to claims of a trade mark infringement if you can establish that the contested trade mark is in fact your 'own name'. This used to apply to individual and company/business names but the amendments have limited this defence to individuals only. The 'own name' defence will no longer apply to company names, regardless of when the use of the company name started. This will impact owners of businesses who have utilised their own name within the name of their business.
Automatic transfer with a business – new Section 24(1A)
A transfer of a business will now be taken to include an obligation to transfer any registered trade mark or application of that business, except where there is agreement to the contrary or it is clear from the circumstances that this presumption should not apply. Sellers will need to take care that sale and purchase agreements do not sweep up marks that are not intended to be transferred.
Other changes
Trade mark owners are now able to take legal action against a licensee who is not complying with certain terms of a licence, in addition to any recourse available under a breach of contract claim. Licensors can take legal action against a licensee not complying with the terms of the licence dealing with:
the duration of the licence;
the form in which the trade mark may be used;
the goods/services covered by the licence;
the territory of the licence; or,
the quality of the goods/services provided by the licensee.
There have also been some changes to the rights of licensees to take action for trade mark infringement. Currently a licensee, regardless of whether they are a non-exclusive (being a licensee who has permission to use a trade mark alongside others), or exclusive licensee (being a licensee who has permission to use a trade mark to the exclusion of all others, even the trade mark owner), must give the trade mark owner the opportunity to bring proceedings. If they refuse to do so or they do not do so within two months then the exclusive licensee can take action (although you will still need to join the proprietor to the proceedings). Moving forward, this right will be limited to exclusive licensees.
However, there is a new provision in the Act which will permit a licensee (exclusive or non-exclusive), to bring proceedings for infringement with the consent of the proprietor, unless the licence states otherwise. In the case of an exclusive licensee, this new provision is subject to their right to call on the trade mark owner to take action but again, this is subject to any terms in the licence that overrule that requirement.
Finally, a licensee will be allowed to intervene in an infringement action if he has suffered loss and in order to obtain compensation for that loss.
It is clear that questions will arise following this legislation, so if you have any queries please do not hesitate to contact your usual Barker Brettell trade mark attorney.
Share