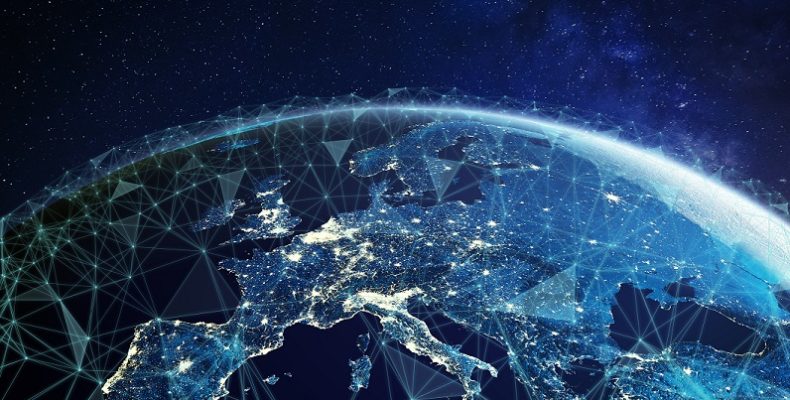 The need for speed: 5G connectivity means business
Posted on
Some technical revolutions perforate into our lives without fanfare, gradually being incorporated into business infrastructure until they are considered to be a utility, and modern society realises that it would be unable to operate efficiently without them. It would be fair to say that the mobile telecommunications sector has achieved this position. And the pace of its innovation shows no sign of abating. Since its introduction in 2019, 5G has opened up a wave of possibilities for the use and impact of this communications technology across all industries. As the transition from existing 4G technologies to 5G gathers pace, we would like to take a closer look at 5G and discover why business should be getting excited about it.
What exactly is 5G?
5G is an umbrella term used to represent the next generation in mobile network communications. The aims of 5G are to provide increased throughput, lower latency, and greater capacity. The two key areas which have been improved with 5G are the inclusion of higher frequency bands with the wireless communication channel, and the deployment of enhanced base station antenna arrays.
The 5G mobile network infrastructure uses three primary frequency bands: a coverage layer (600 to 850 MHz); a coverage and capacity layer (2.5 GHz to 3.7 GHz); and a super data layer (24.25 GHz to 27.25 GHz).
The 5G wireless communications network has enhanced base station antenna array transceivers, by employing beam-steering and massive MIMO (Multiple-Input Multiple Output) technology which improves SNR (Signal-to-Noise Ratio) in the frequency bands.
What makes 5G different?
Speed. The most notable change that comes with 5G is the first time use of frequencies at the upper end of the Super High Frequency Band (SHF, 3 GHz to 30 GHz). The higher frequency allows for a greater throughput of data, anywhere in the region of a whole gigabit per second.
The only real known drawback is the short operational distance and weak penetrability of the Super Data Layer frequency bands. However, this drawback is being overcome with the use of small cell setups, in which many cells are distributed in close proximity, and with the use of beam-steering and massive MIMO technologies.
Where is 5G already making a difference?
As it stands, many companies are filing for patents to protect the innovations being made with 5G technology. Some well-known examples primarily focusing on 5G infrastructure are: Huawei (currently with the highest filing count), Nokia, Ericsson, and ZTE. Samsung and LG, have concentrated on the patent protection of 5G devices; whereas Qualcomm and Intel have focused on the Intellectual Property (IP) protection of 5G chipsets.
Many possibilities exist for protection of innovation with the use of patents. This could be in order to secure the key elements to the infrastructure and use of 5G technologies, such as those currently held by the aforementioned companies, or for new methods of communications, devices for gaming, or apparatus for use in remote surgery applications, not yet possible without 5G, but now a potential route for development and innovation.
As with previous generations, even before launch, the technological successor has been drafted onto the future development plan. In the case of 5G, the unsurprisingly named, 6G will be the successor. The current rumour of 6G is that the technology will delve further into the EM spectrum and rely on frequencies of a magnitude in the Tera-Hertz region. As a first stepping stone, China has launched a 6G enabled satellite into orbit in an attempt to test the future of the potential technology.
But for now, we can all begin to enjoy the wonder of having a 4K movie downloaded to our device in a matter of seconds.
If you would like to discuss further the potential of 5G technology, or indeed any other IP matter, please do not hesitate to contact the author, or your usual Barker Brettell attorney.
Share