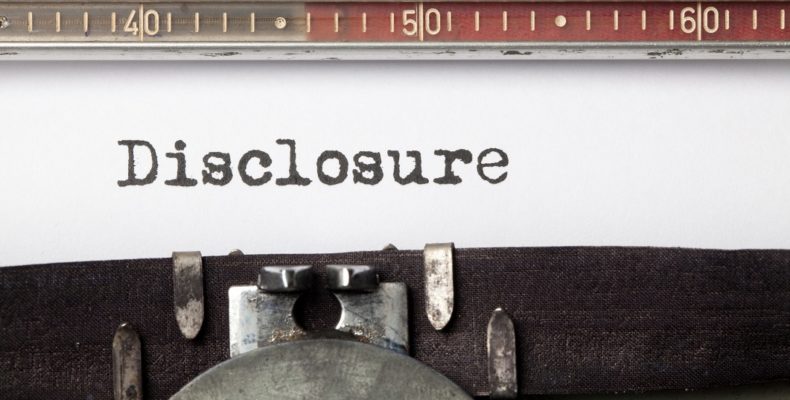 Saving grace? Possibilities for patent protection after disclosure
Posted on
Although patent systems around the world vary in their approach to patentability, one common requirement is that an invention must be new, or 'novel', in order to be patentable. Many countries, including the UK and most European countries, apply an 'absolute' novelty requirement, which means that the invention cannot have been disclosed in a non-confidential manner in any way before the patent application is filed, even by the inventors themselves – If the Patent Office finds evidence that the invention was public knowledge before the patent application was filed, even if the disclosure was made by the inventors themselves, this can be fatal to the patent application.
In practice, this means that the invention must be kept a secret, and any public or non-confidential disclosure should wait until after the patent application has been filed.
However, sometimes, for one reason or another, inventions are made public before a patent application is filed. Perhaps the inventors weren't aware of the novelty requirement and disclosed their invention at a trade fair or conference, or perhaps an article about the invention was unexpectedly published online as a 'pre-print' before the full publication date. The truth is sometimes this happens, but that doesn't mean that all is lost – it may still be possible to obtain some IP protection for an invention, even after a public disclosure has taken place.
Was enough disclosed?
It may be that not enough information was made public for the disclosure to count as novelty-destroying. In most countries, in order to be novelty-destroying a disclosure must have conveyed enough information to allow someone skilled in the art to reproduce the invention themselves. This is what is known as an 'enabling' disclosure. On the other hand, if the disclosure wasn't detailed enough to enable the invention to be reproduced then it is not enabling and may not count against the novelty of the invention.
Therefore, depending on the level of detail included in the disclosure, it may still be possible to obtain patent protection. For example, if only a short abstract is disclosed online ahead of a conference, but it isn't possible to tell from the abstract how the invention works, then it may still be possible to obtain patent protection. Even if the abstract gives away the main details of the invention, there may still be some inventive aspects that are not mentioned in the abstract, and it may therefore still be possible to obtain some patent protection for these undisclosed details.
In some limited circumstances it may also be the case that the disclosure wasn't public enough for it to count. For example, if details of the invention were inadvertently published online only briefly this might not count against the invention at the European Patent Office if the content wasn't indexed by a search engine and wasn't online for long enough for a member of the public to access it. This sort of situation is very much an exception, and should not be relied upon, but it is worth noting that an exception such as this might still apply.
A Saving Grace?
Some countries offer a 'grace period' prior to filing, during which an inventor can disclose their invention non-confidentially without it counting against their patent application. Although most European countries, including the UK, do not offer grace periods for inventor disclosures, some commercially important countries do, notably the USA, Japan, Canada, South Korea and Australia.
Grace periods only apply to disclosures made within a limited period of time prior to filing, typically either six or twelve months. For example, the USA offers a 12-month grace period for inventor disclosures, which means that a patent application must be filed within 12 months of the first disclosure by the inventor. Any disclosures that are made by the inventor more than 12 months prior to filing will still count.
Grace periods are not harmonized, and the scope and details vary from country to country. It is therefore important to check the local rules that apply in each country prior to filing to determine whether the specific grace period provisions apply to your circumstances, and if so what requirements need to be met.
For example, the way in which the grace period is calculated differs between countries, with some calculating backwards from the national filing date and others using the priority date, which can be up to a year earlier. This has important implications for filing strategy and getting this wrong can mean that the grace period may not apply.
Some countries also automatically apply the grace period without any declaration required on filing, whereas others require a written declaration and supporting evidence of the inventor's own disclosure to be filed at the Patent Office in order to take advantage of the grace period. It is therefore important to know what is required on filing or the inventor's disclosure may still count.
In some countries the grace period may also protect to some extent against disclosures made by a third party, but only if the information was obtained in some way from the inventors themselves. However, not all countries offer this level of protection as part of their grace period provisions, and third-party disclosures may still count even if the information ultimately originated from the inventors.
It is therefore important not to delay filing a patent application even where a grace period might apply because there is still the possibility that someone else might disclose the invention in the meantime, and this might still count against the application.
I heard it was OK to disclose my invention at an exhibition?
That's true, but only to a very limited extent. The majority of European countries do allow a six-month grace period for disclosures made at an international exhibition by the inventors, but this only applies to exhibitions falling within the terms of the Convention on International Exhibitions 1928, and there are very few of these. Disclosures at most exhibitions or trade fairs will therefore still count and a patent application should be filed before exhibiting the invention. Even if the exhibition is a qualifying one, the grace period may not cover any follow-up disclosures by third parties who gained their knowledge from the exhibition, so it is still better to file a patent application before exhibiting.
Are there any other options?
Even if patent protection isn't possible, other types of IP rights could still be available.
Most European countries, including the UK and the EU IPO, offer a 12-month grace period for filing registered design applications. Therefore, if the shape and appearance of your product are important, it may still be possible to protect those even if it's too late for patent protection.
Some countries also offer what are known as 'utility models', which are essentially pared-back patents, and these sometimes benefit from grace periods even in countries where no grace periods apply to patent applications. Germany is one notable example of a country that offers a six-month grace period for utility models, but no equivalent grace period for patents. Generally, utility models have a shorter term than patents and are only available for some types of invention (e.g. products but not methods), but they can still offer some useful protection in some circumstances if patent protection is no longer possible.
So what should I do?
If you have already disclosed your invention but you still want to file a patent application the first thing to do is to speak with a qualified patent attorney, who should be able to talk you through the options available. It may be that some form of protection is still possible, at least in some commercially important countries, but once the secret is out it is important to act fast to maximise your chances of obtaining some useful protection for your invention.
If you wish to discuss this in more detail, please contact the author or your usual Barker Brettell patent attorney.
Share