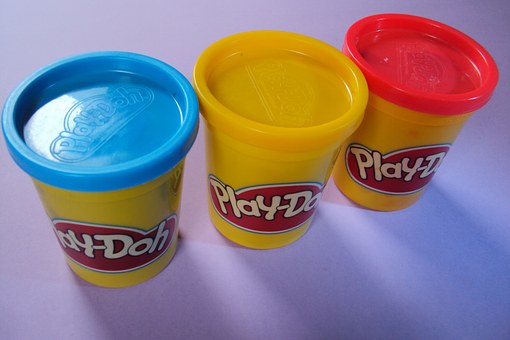 Kicking up a stink: trade marking a smell
Posted on
The United States Patent and Trade Mark Office (USPTO) has recently granted a trade mark for the scent of Play-Doh. The smell is described on the register as a 'sweet, slightly musky, vanilla fragrance, with slight overtones of cherry, combined with the smell of a salted, wheat-based dough'.
This case isn't the first time that the USPTO has afforded protection to a scent. It has previously issued protection to various non-traditional trade marks, including the 'scent of strawberry' for Lactona toothbrushes.
So why has there been so much discussion about this registration?
It's complicated
In the US and UK scent trade marks, taste marks and sound marks, are often referred to as non-traditional trade marks. Non-traditional marks are nowhere near as common as word and logo marks, which fall into the traditional category, as they are extremely hard to protect.
The US Supreme Court takes the position that features of a product are never inherently distinctive. This means that in order to obtain protection for non-traditional marks, applicants must demonstrate that, for example, a scent or taste has acquired distinctiveness and functions as a standalone trade mark. In practice this is extremely difficult to prove.
Unless it's distinctive?
So while it's not impossible to obtain protection for non-traditional marks in the US, it must meet the Supreme Court's exacting and tough criteria. And applicants need to be aware that the associated costs in meeting those standards can be particularly burdensome.
In order to be registrable in the UK, all trade marks, whether traditional or non-traditional, have to meet a certain standard. This is known as the 'Sieckmann criteria'. This clearly sets out that for a trade mark to be 'graphically represented' on the register – which is one of the requirements – it must be 'clear, precise, objective, intelligible, easily accessible, self-contained and durable'. This criterion is quite easy for word and logo marks, but it is more difficult for the likes of a scent. For example, a specimen of a scent would not be 'durable' and the description of the scent, such as the description used in the US registration for Play-Doh, would not be 'objective'. As such, UK non-traditional marks don't normally get to be assessed for 'distinctiveness', as they will have normally fallen foul of the first hurdle, that is, the Sieckman criterion.
Sweet smell of success?
Although the law is making headway to catch up with consumer perceptions and various intellectual property offices are introducing new technologies to enable non-traditional marks to get on the various registers, there is still a long way to go.
So for the foreseeable future we recommend potential applicants to continue securing intellectual property (IP) protection by virtue of the more traditional routes such as word and logo trade marks, designs and patents.
If you would like any further information or assistance on IP matters, please do not hesitate to contact your usual patent or trade mark attorney.
Share