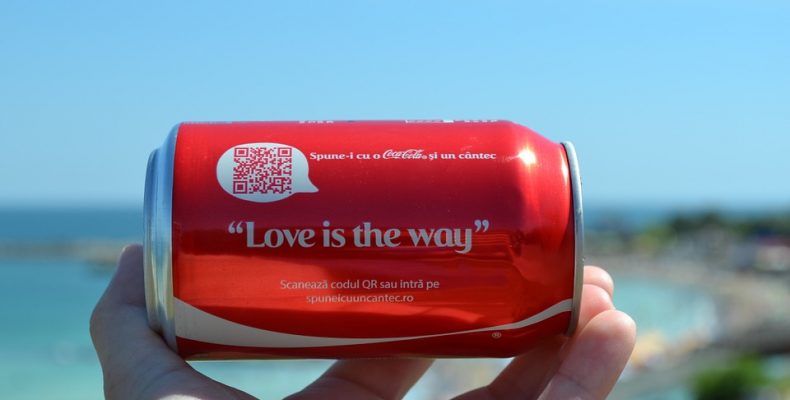 IP: Now it's personal
Posted on
Today's consumers, especially those in younger target age groups, expect bespoke and interactive consumer experiences. Brands which respond to this by allowing personalisation of their product or service, or by reaching out and communicating directly with their clients are likely to grow market share and customer loyalty.
Jill Matchett, associate trade mark attorney, looks at some of the responses by brand owners to this personalisation trend and highlights possible legal branding issues to be aware of:
Personalising an icon
Possibly the best known campaign of this type has been Coca Cola's "Share a Coke" campaign where the company, whilst retaining its classic labels, replaced it's well known Coca Cola brand for a limited time period with a variety of popular male and female names. The campaign was doubly successful as it tapped into the demand for personalised products while at the same time, instantly making the soft drink bottles collectable as consumers sought out their name or the name of friends and family; generating a social media storm.
In 2015, the Unilever-owned brand Marmite ran a Christmas campaign allowing customers to purchase jars with the wording "For Being Naughty" or "For Being Nice" personalised with individual names via a special Facebook app or at a London pop-up store. The next year the theme was repeated, this time to celebrate Mother's Day, with jars bearing the wording "Thanks For Spreading the Love" and personal names.
In the same vein, personalised Nutella jars have been sold in pop-up stores and in Selfridges & Co. with names emblazoned across the label of the hazelnut spread.
From a legal perspective, campaigns which involve a degree of de-branding (where the main brand is replaced by an alternative word) go against traditional trade mark rules. To maintain a valid trade mark, it should be used in a consistent manner. However, provided the campaign is for a limited period only between long periods of use of the main brand, there should be no risk of the main brand registration being revoked on the basis of non-use (which would require a period of three to five years non-use in most countries).
Indeed, details of campaigns with these similarities may in some cases benefit the brand owner in supporting trade mark applications or registrations for "getup" marks, such as ones for the appearance of packaging features but the brand itself is absent. These are sometimes harder to achieve or maintain. But it could be argued that in campaigns such as these, it is clear that the "getup" material is being used by customers as a trade mark to identify the origin of the goods.
It is important to run searches to check alternative features or words used in these sorts of campaigns do not infringe existing registrations or rights of others.  Trade mark searches for any alternative words used are recommended – even if the word seems common and entirely appropriate in the context of your campaign, this does not mean there is no existing trade mark registration for that mark in a relevant category.  Clearance searches are strongly recommended.
Harnessing events
Whilst the personalisation examples attempt to make a connection with customers on a very direct personal level – by using their name – other campaigns attempt to make an emotional connection, often during an event or customer experience.
American beer brand Budweiser has announced that 'America' will replace 'Budweiser' on its cans and bottles in the US until the US presidential vote in November. Other than the change to the main brand, the rest of the packaging and getup remains predominantly the same.
In the UK, Mars is running a limited edition packaging campaign in support of home soccer teams during the Euro 2016 Football Tournament.  It has redesigned its packaging of single bars and multi-packs to replace 'Mars' with '#Believe'. The script, colours and packaging getup which customers normally expect to see on the product remain the same.
A short, recent campaign saw Leicester-based Walkers Crisps rebrand its packets in celebration of Leicester City's English Premier League triumph. 'Winners' replaced 'Walkers' (in the usual script) on the special edition packaging, with samples handed out in the city.
In legal terms, where campaigns reflect events, it is important to consider whether any rights, such as those belonging to the main event organiser or teams involved, would be infringed or if there are any other legal restrictions. Consideration should be given to this in terms of both sporting and national events.
Guest designer
Packaging can also be tweaked to appeal to different consumers' tastes, while keeping the brand consistent. Last year, the limited edition Douwe Egbert's coffee jars featured prints by Irish fashion designer Orla Kiely.  This was supported by a T.V. campaign emphasising the packaging as "no ordinary coffee jar" and demonstrating that empty jars could be used as vases, pencil pots and other personal home items.
The shape of the jar remained the same, as did the Douwe Egberts brand. However, the collaboration incorporated the easily identifiable patterns of the designer, enabling the coffee brand to introduce an element of personalisation and collectability into its packaging for this campaign.
Also in this vein is the Absolut vodka brand's ABSOLUT UNIQUE edition which involves its usual bottle shape and retains the ABSOLUT brand but features bottles painted in a multitude of different colours and patterns, each with an individually numbered label.
Whilst the personalisation trend increases commercial opportunities for designers to expand the range of goods for which they can licence their designs, brand owners need to be sure to check the providence of any design elements used.
These campaigns require a strong portfolio of IP protection.  For example, Anheuser-Busch (owners of Budweiser) has inter-alia a EU trade mark registration (11727872) for the colour version of the getup of its label (without either the word Budweiser or America) reflecting the value in the label getup per se. Mars has a UK registration (2409493) for the mark BELIEVE in the confectionery category dating back to 2005.
For promotions such as these, even if they are limited and short-term, a minimum of a home trade mark filing (giving a six month priority date for further filings if needed) is recommended to protect investment and keep options open.
Commercial impact
These personalisation campaigns provide opportunities not just to boost sales (sometimes via premium prices) but encourage social media attention and increased customer engagement. A winner all round.
However, each initiative will require consideration of its own elements, the creative and financial investment involved, and the potential exposure via social media surely warrants consideration of the legal issues at an early stage.
Share