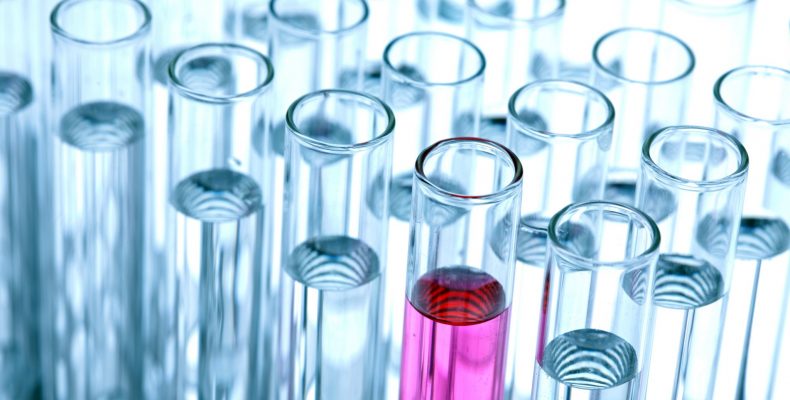 Test tubes in a laboratory experiment in chemistry
Supplementary protection certificates in Europe for medical device technologies remain unobtainable
Posted on
Will investment in medical devices stay healthy after European decisions block patent extensions?
Following a recent German Federal Patent Court (BPatG) decision (1) on 8 December 2015, together with a previous UK decision (3), it is increasingly clear that European jurisdictions are closed to the granting of patent term-extending supplementary protection certificates (SPCs) for medical devices whereby the therapeutic effect is achieved by physical means. Patent term extensions for such medical devices will likely only become available if new laws are drawn up, driven by a desire to recognise the regulatory burden that a medical device must go through for market approval.
ROI shortfall
SPCs are a specific extension of the patent term by up to five years, which are granted by the national patent offices to compensate for the fact that medicinal products must overcome a regulatory burden, and therefore delay, before they are authorised for sale on the market. SPCs are provided for under European regulation, which recognises that the period that elapses between the filing of an application for a patent for a new medicinal product and authorisation to place the medicinal product on the market makes the period of effective protection under the patent insufficient to cover the investment put into the research. This situation leads to a lack of protection, which penalises pharmaceutical research, and there exists a risk of research centres situated in the European Member States relocating to countries that offer greater protection.
The purpose of SPCs
SPCs are extremely valuable to pharmaceutical companies wishing to maintain their market share in the face of generic and biosimilar competition. For a blockbuster drug with billion dollar annual sales, any term of patent extension is highly prized in the industry. However, the availability of SPC protection is dependent on the right kind of market authorisation being applicable to the invention technology. In particular, under Article 3(b) of EU Regulation 469/2009 a valid authorisation to place the product on the market as a medicinal product must have been granted in accordance with Directive 2001/83/EC or Directive 2001/82/EC.
What is a "medicinal product"?
With reference to the German Court decision, the Leibniz-Institut für Neue Materialien gemeinnützige GmbH filed an SPC application in Germany for the medical device product "aminosilane-coated iron oxide nanoparticles". Aminosilane-coated iron oxide nanoparticles are used for the local treatment of solid brain tumours, where they are heated with an alternating magnetic field to kill or sensitise the cancerous cells to additional therapies. Of particular significance is that the therapeutic effect is achieved by physical means.
Importantly, the market authorisation for this medical device product was based on an EC Design Examination Certificate (2) granted under the Medical Device Directive (MDD) 93/42/EEC.
The German Patent and Trademark Office (GPTO) rejected the SPC application on the grounds that the product is not a medicinal product but a medical device approved under the EC Design Examination Certificate governed by MDD 93/42/EEC. This is not a valid marketing authorisation under Article 3(b) of Regulation 469/2009. The GPTO also excluded the possible application of Regulation 469/2009 to medical devices by analogy.
Leibniz appealed against the rejection decision, but did not succeed in an attempt to open up the scope of Regulation 469/2009 based on the argument that the product is a medicinal product according to Article 1(a) of Regulation 469/2009 as it is administered in view to restoring or improving physiological functions in humans. A further argument was that the term "active ingredient" specified in Regulation 469/2009 is not limited to products having a pharmacological, immunological or metabolic action.
The BPatG reviewed relevant case law from the European Court of Justice (CJEU) including the recent decision Forsgren, C-631/13 of 15 January 2015, concerning the interpretation of Article 1(b) of Regulation 469/2009 with respect to an active ingredient that is covalently bound to other active ingredients forming part of a medicinal product. The BPatG opinion was that the CJEU has finally clarified that only substances producing a pharmacological, immunological or metabolic action of their own are "active ingredients" in terms of Regulation 469/2009. The therapeutic effect of the product "aminosilane-coated iron oxide nanoparticles" is achieved by physical means and it was concluded that this is not a product according to Article 1(b) of Regulation 469/2009, since said nanoparticles are not substances producing a pharmacological, immunological or metabolic action of their own.
There is a problem…
The German Court acknowledged that the effective patent protection for medical devices is insufficient for recovering the investment put into research, owing to the necessary preclinical and clinical studies and the authorisation procedure. However, the Court concluded that only the legislators are competent to create a regulation for medical devices similar to the existing SPC rights conferred to current human and veterinary medical pharmaceutical products.
Previously in the UK, a corresponding SPC application was also rejected for similar reasons (3). The UKIPO Hearing Officer held that a product which had not been subject to the relevant authorisation procedure is excluded by Regulation 469/2009.
…but there is some hope of a solution
The current regime under the European Regulation is being interpreted to the exclusion of medical device SPC protection. However, there is hope for the future as it has been recently reported that the EU is putting out to tender a project to review whether a new European SPC title, in its current scope, or broadened with improved provisions, is required to meet the requirements of current and expected innovative market developments in the EU. It will also consider whether the existing SPC rules need to be recalibrated, given identified limitations. Perhaps this review will recognise the burden of regulatory approval of medical devices and extend SPC protection to them.
Practical points to consider regarding SPC protection for your invention and whether you should be considering an application.
The first question to consider is do the claims of your patent cover a product subject to a market authorisation in Europe? If your product is a medical product that is subject to market authorisation under Directive 2001/83/EC or Directive 2001/82/EC, then it is worth considering if SPC protection is available.
However, if your product is a medical device, which is not subject to market authorisation under Directive 2001/83/EC or Directive 2001/82/EC, it is unlikely to be fruitful to make an SPC application until there is a change in the law.
Other considerations include the timing. An SPC can be applied for up to six months following the grant of the patent, or the market authorisation of the product (the later of these two options applies). For early stage innovations, the concept of a granted patent or market authorisation may be a long way in the future.
The term of the SPC is also important to consider before the application. The question is whether there is any term of SPC protection available to apply for? For example, where there has been little delay in the market authorisation there may be no SPC term available. The available term can be worked out according to the following equation:
Term = date of 1st MA in the EEA − date of filing of patent − five years
It is worth noting that until unitary SPCs emerge from the forthcoming unitary patent system in Europe, an SPC needs to be applied for in each European country at the national level.
It is worth bearing in mind that although the SPC applicant must have a corresponding patent covering the product, the market authorisation can be a third party's market authorisation (i.e. you must have a patent, but you can rely on someone else's MA).
References
SPC case Leibniz-Institut für Neue Materialien gemeinnützige GmbH (14 W (pat) 45/12).
EC Design Examination Certificate no. 11870GB411100614
Leibniz-Institut für Neue Materialien Gemeinnützige GmbH, BL O/328/14
Share