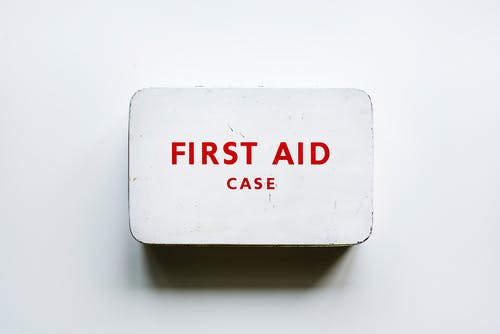 Inspirational and innovative: the medical devices of tomorrow
Posted on
Companies working in the medical device space are an inspiration, working tirelessly to improve the lives of patients and their physicians. Here, Lucy Trueman, patent attorney and head of Barker Brettell's medical sector takes a look at the latest medical device technology which was shortlisted at the Medilink UK Healthcare Business Awards 2019, where the firm supported the 'Innovation Award'.
Today's medical devices are no longer limited to hospital use but are often part of the everyday lives of our friends or family. There are devices that allow patients to be diagnosed with a disease earlier; devices that speed up the treatment process, and devices that keep patients living as independently as possible and outside the traditional hospital setting.
The power of innovation in this technical space was demonstrated at the recent Medilink UK Healthcare Business Awards 2019. There were many categories and all of the entrants are to be congratulated for their work, but for this article I would like to focus on the following three dedicated to new and outstanding innovation in this highly important area:
Innovation Category
The companies taking the three top spots in this category were diverse in their technologies, demonstrating the far reaches of innovation today in the medical field.
The winner Ariane Medical Systems focuses its activities on the treatment of accessible tumours. This company recognises the benefits of being able to treat these tumours throughout a hospital setting and not just in the X-ray department. The innovation prize was awarded for the development of the Papillon+ X-ray Brachytherapy system, a portable X-ray generator which provides high dosage treatments to accessible tumours. The system has the effect of shortened treatment times, improved patient outcomes and less time spent by patients in hospital.
Mental health is a matter of great importance to the sector and MeeTwo, the provider of an App for teenagers aimed at giving access to peer support as well as expert help and links to useful associations, was commended for its innovation in this area. The App allows teenagers to obtain help and support through a safe environment that they can relate to and learn from.
Showing that well known and simple apparatus can be the base for life changing innovation Walk to Beat received recognition for the Smart Stick, a walking stick equipped to monitor the user's walking patterns. The stick provides a vibratory cue felt in the handle which prompts the user to step forward and may be of particular importance to Parkinson's Disease sufferers.
Startup Category
Considerable diversity of products and services was also seen in the Startup category with products covering areas ranging from the importance of training, to the matter of safe waste disposal, through to the monitoring of babies.
Training and education is key in the provision of healthcare and this was acknowledged in the choice of the winner of the startup category. Virti was found to show exceptional promise for the future based on its virtual and augmented reality training and education offerings. The use of simulations designed by experts in the field, as in the Virti offering, could bring huge benefits in terms of cost and shared expertise and the ability to greatly extend the reach of training and education.
When dealing with babies needing assistance, speed and the ease of ongoing monitoring are crucial. SurePulse was recognised for its creation of a heart rate monitor specifically designed to be used on new-born babies. The SurePulseVS replaces the traditional stethoscope with a cap which is placed on the baby's head and linked to a readily visible display. The effect is a hands-free, quick to implement, heart rate monitor.
Also acknowledged in this category was NeedleSmart, a company aiming to reduce the instance of needle stick injuries by providing a safe way for hypodermic needles to be disposed of. The NeedleSmart device heats hypodermic needles into a molten state before compressing it into a ball resulting in a sterile metal that can be easily and safely disposed of.
Outstanding Achievement Award
It is pleasing to see that two of the companies particularly commended in this category had at the heart of their activities increasing efficiency in the healthcare arena. And any improvements in efficiency can only help patients and their physicians.
Quotient Sciences accelerates the development of new drugs for patients around the world, while Ingenica Solutions implements change management of organisations and processes through focusing on partnerships and efficiencies.
Protecting IP
Medical device companies of all sizes are thriving – selling their products to a global consumer base, winning funding grants, being bought out for multi-million dollar (or even multi-billion dollar) sums, and ultimately saving lives.
Whatever the size of your company, and whether your product is simple or complex, if you're doing well then someone will want a slice of your cake. Making sure to protect the underlying technology of your product before any non-confidential disclosure has been made is essential to ensure your competitors don't take advantage of your innovation.
If you would like to discuss options for protecting your medical device, please get in touch with Lucy Trueman or contact your usual attorney.
Share