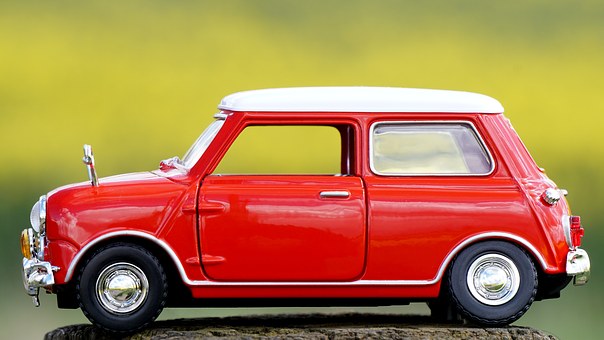 Five tips for anti-counterfeiting in the automotive sector
Posted on
The more successful the brand, the more likely the products will be targeted by counterfeiters and the automotive industry is particularly susceptible; so here are Barker Brettell's top five tips to combat the copycats:
Govern the use of trade mark rights
This may sound like a simple one, but it is crucial that you use your trade mark in the correct manner on labelling and packaging to ensure the mark remains valid. This also includes all licensee products. Licensees need to meet the same standards of complying with trade mark guidelines, otherwise this would cause confusion when comparing a genuine product to a fake.
You should also think about employing the most up to date anti-counterfeiting devices, such as Mylar threads, security labels, QR codes, on all products that your brand produces. You should also ensure your licensees adhere to the same requirements.
Monitor all forms of e-commerce platforms – even ones you do not suspect
It is important to broaden your search to other sites, even if you do not suspect to find any counterfeit goods.
As a matter of course, large brands should be monitoring for counterfeit goods on business to consumer sites such as Ebay and Amazon, and of course on business to business sites such as Alibaba, DHgate, and AliExpress.
Often automotive marques attract customers with extreme brand loyalty, generating numerous social media pages and groups where people discuss and share their love for the brand. Unfortunately within these, there will often be individuals attempting to sell counterfeit goods. Companies can monitor this area of the internet by, for example, creating a Facebook account for the company and joining those pages and groups. The response of online social media and social networking companies regarding counterfeit issues varies, but if a problem is detected on Facebook for example, it has an excellent in-house takedown system where it can remove the post or page within a few days if it conflicts with your intellectual property right.
Who needs counterfeiters when you have friends? Educate employers, customers and associates about the brand
Educate the importance of brand enforcement to employees, customers and associates. They may be unaware that the trading of counterfeit goods is a problem and the harm it can cause to the brand and business at large. By actively communicating how to identify a genuine product from a fake, it empowers friends of the marque to identify themselves as custodians of the business, and they in turn become a vital tool in stopping the counterfeits.
Rally the brand ambassadors – enforce at rallies and brand events
Every car show, new model launch or owners club rallies attract small markets in and around the venue which sell general merchandise. Enforcing IP rights at these events can be hugely beneficial. The message will spread amongst the market of sellers that the brand will not tolerate counterfeit goods or infringing use of trade marks.
Furthermore, if a counterfeiter is actually selling counterfeit goods on a site under the brand's banner, the company should be able to remove the seller immediately. This is assuming the vendor has signed a contract agreeing not to sell or promote illegal goods on site, including counterfeit goods.
Collaborate with other non-automotive brands
Collaborating and sharing knowledge and experiences with other brands is hugely beneficial to learn where they are finding counterfeits and what they are doing to combat the counterfeiters. Obviously, learning from other automotive brands would be beneficial as the brands would share the same market. However, even learning from completely unrelated brands can be beneficial in learning how they combat counterfeits and share experiences.
If you feel that your brand is under threat from counterfeiters, and would like to discuss the matter in more detail, please get in touch with the author or contact your usual Barker Brettell attorney.
Share