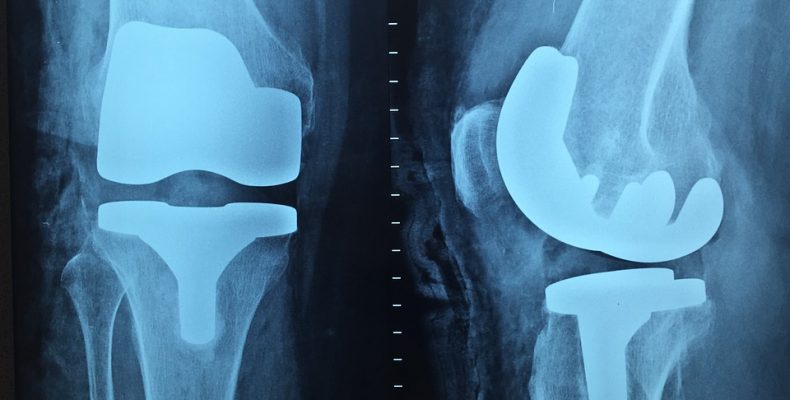 Joint endeavour protects knee innovation
Posted on
ClearView IP, an IP management and consultancy agency, was working with the team of surgeons who invented the Oxford Knee – 'the most widely used and clinically proven partial knee in the world,' according to manufacturer Biomet.
The Challenge
When the surgeons required patent protection for improvements to increase the longevity of an implanted Oxford Knee, ClearView approached patent specialists Barker Brettell for advice on filing strategy. The surgeons needed a cost effective strategy for obtaining rights to licence/sell to Biomet in the future.
The inventors' improvements related to constructional changes to their own earlier invention and to improvements in the way the implant was fitted. For instance, while traditional knee implants come in different lengths and widths to accommodate people of different sizes, they all come in the same thickness. This can cause problems for people with small knees, as implanting a standard tibial implant in such a patient means that proportionally more bone has to be removed from the top of the patient's tibia, sometimes taking the implant dangerously close to ligament attachment points. In time, this can result in failure of the implant due to bone breakage, or ligament damage.
The Solution
Face-to-face meetings with the surgeons and Clearview enabled Barker Brettell to confirm the number of improvements which required protecting and prioritise them in order of importance to the surgeons, before developing a successful international filing strategy. Certain challenges such as close prior art and the exclusion against patenting methods of surgery in Europe existed which needed to be met.
Barker Brettell's strategy focused on preparing and filing multiple related applications at the same time to save the surgeons significant costs. The patent team's extensive experience in the medical field was critical to navigate the European rules excluding some medical inventions from patentability.
The Result
The inventors were able to secure funding from manufacturer Biomet to cover the cost of the patent filings. Subsequently, they sold the entire portfolio to Biomet, who took over prosecution.
Share