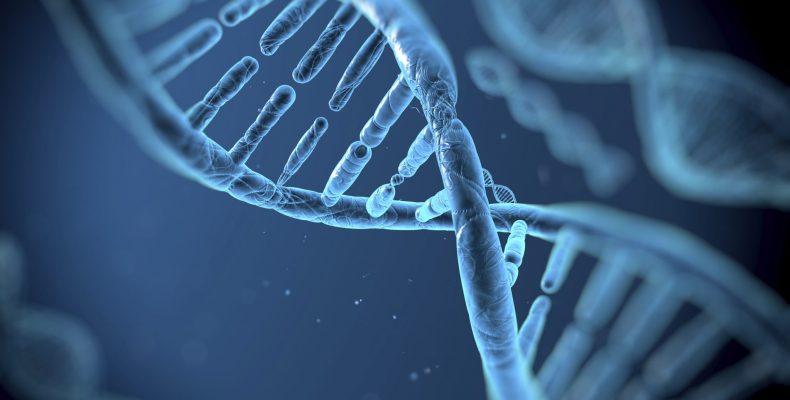 DNA molecules
Regional spotlight: Birmingham's role in the UK medical sector
Posted on
Life sciences experts in Birmingham and the greater Midlands area are working hard to put the region even more firmly on the UK medical sector map. Scientists, researchers, academic institutions and businesses across the region are together highlighting that thanks to the city's diverse patient population, the region can play a hugely valuable role in clinical trials and other areas of medical research. Patent partner and head of Barker Brettell's medical sector group Lucy Trueman comments on the region's current focus and how this fits in with the sector nationally:
For some time now, Birmingham's Centre of Clinical Haematology has been working to increase the number of drug trials carried out in the field of blood cancers by successfully obtaining funding to recruit specialist clinical trial staff. The city's diverse population means trials are being conducted at a much faster pace than through more traditional routes. As a result, feedback to drug companies has been quicker enabling drugs to move into larger scale use faster.
From a patient perspective there has been improved availability of new drugs owing to the large number of trials that have been undertaken.  The NHS has had access to free drugs for those patients on trials, saving significant amounts of money, and has seen beneficial drugs getting into the clinical setting more quickly.
The Centre for Translational Medicine has recently been established in Birmingham to widen the range of diseases for which drugs can be efficiently trialled beyond blood cancers.  This encourages pharma companies to carry out their trials in a single centre with staff skilled in the fast and efficient setting up and running of a trial with excellent patient diversity.
Greater Birmingham Local Enterprise Partnership (LEP) is working on a life sciences roadmap for the region, based around a report created by Graham Silk. Knowledge, collaboration and information are quoted as central to the growth of the region's life sciences sector and in improving both the clinical experience and outcome for patients.
Changes in the pharma industry
So how does the region's activity tie in with what is happening on a national level? Well things are definitely changing. For example, it looks like the UK pharma industry is moving in a new direction to meet the changing demands of buyers. As a report earlier this year by Price Waterhouse Cooper1 (PwC) concluded, pharmaceutical companies can no longer rely on a business model that concentrates on developing one big drug which is then heavily marketed to ensure large revenues. Instead they need to look to more innovation to help secure sales and protect profits. The report surmised that buyers of pharma products are becoming increasingly focused on the cost/benefit equation – so looking at the benefits provided by the drugs weighed up against the costs of buying it – and less swayed by strong marketing strategies.
PwC suggested this shift will make pharma companies reduce both their research and development costs and shorten the time it takes to get a product to market, to enable them to offer more competitive prices.
According to the report, the average cost of developing a new drug and getting it to market is currently around approximately $868 million, with only about 11% of molecules that enter pre-clinical trials making it through the process.  To be able to respond to the increased use of cost/benefit analysis by customers, the cost and success rates of this process need to improve.
Virtual humans and improved trials
In order for this to happen, an increased knowledge of the human body and embracing and supporting the technological advances that are in progress are key.
One exciting area of focus for the sector is the creation of 'virtual humans'. An increasing knowledge of the human body, how it works and how disease impacts on it is enabling bioinformatics experts to create models of human organs. It is even suggested that maybe one day these models could be put together to give a "virtual human". It is hoped that these models will eventually be able to help pharma companies better understand targets for disease treatment and determine earlier whether a molecule is likely to be successful when used on a human.
With sufficient physiological data, the models could reflect the organs of "regular" humans and allow pharma companies to see the effect of molecules under consideration on humans with a range of underlying conditions.  However for these models to be fully reflective of a human organ, a vast amount of physiological data is required, some of which is not yet available, and collaboration between research teams will be essential as the size of this project is immense.
Regardless of the level of testing in models, it will always be necessary to test potential new drugs on humans.  There is discussion in the PwC report that improved clinical trials and the speed and level of information from those trials is proving to be invaluable.
More innovation comes in the form of biomarkers, which is an area of significant interest in clinical trials of drugs as it allows test groups of patients to be more specifically categorised by both the overall disease they are suffering from as well as any sub-type of that disease and underlying conditions.  This allows for more focused trials and more personalised medicine to be created and brought into the clinical setting.
In conclusion
It's a really exciting time for Midlands-based companies and organisations working in this sector. It's growing at a rapid rate and organisations such as the GBSLEP are fighting to move the region's work up the political agenda. Increased collaboration, combined with our reputation for clinical excellence will no doubt help to cement Birmingham's position as a centre for excellence for life sciences.
1 – Pharma 2020
http://www.pwc.com/gx/en/industries/pharmaceuticals-life-sciences/pharma-2020/pharma-2020-vision-path.html
Share