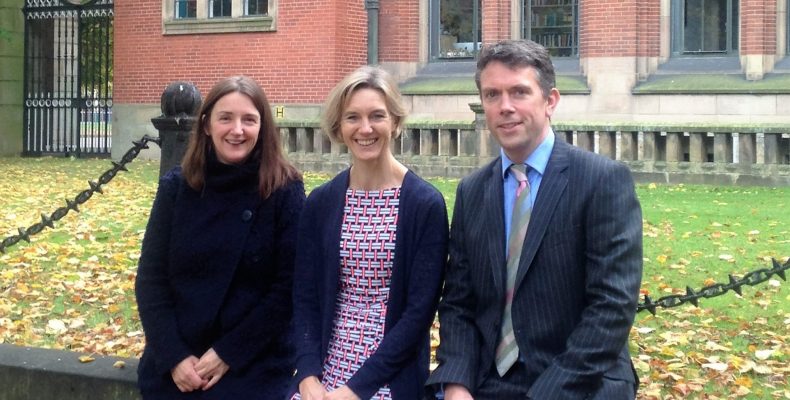 Barker Brettell secures contract with Alta Innovations Ltd, the University of Birmingham's Technology Transfer company
Posted on
Birmingham Intellectual Property (IP) firm Barker Brettell has won a coveted place on the panel of patent attorney advisors to Alta Innovations, a wholly owned subsidiary of the University of Birmingham which identifies, develops, protects and commercialises Intellectual Property arising from research at the University.
Alta Innovations retains a number of external patent attorneys and Barker Brettell's win resulted from a periodic review and retender process.
Barker Brettell acts for many leading universities, including the University of Oxford, the University of Nottingham and the University of Sheffield; working with their technology transfer departments, commercialisation units and spin-out companies.  The firm will provide patent attorney services for Alta Innovations covering the full range of technology research being carried out by the Colleges within the University of Birmingham including engineering and physical sciences; medical and dental sciences; life and environmental sciences; arts & law and social sciences.
"The University of Birmingham is one of the UK's foremost research led institutions, so it's a privilege to be selected," said Jennifer Atkinson, Patent Attorney and Partner, who will be heading up the firm's team as Alta's client relationship partner. "We pride ourselves in being able to 'speak our client's language' as many of our attorneys have research experience beyond a first degree, with some being inventors in their own right. We're looking forward to providing sensible and pragmatic advice on securing IP rights with an institution that is, quite literally, on our doorstep."
Dr Jonathan Watkins, Head of IP Services at Alta Innovations added: "Through Alta Innovations, the University has developed a vibrant and diverse patent portfolio, and is committed to increasing further both the number of patent applications filed and the quality in the portfolio.  Our recent procurement exercise aimed to find the right companies to support our technology transfer function, which already ranks fourth in the UK for the number of patent applications filed.  We are delighted to be working with Barker Brettell, who will support us as we move forward towards our goals."
Further Information
For further information about Barker Brettell please contact Suzi Pilley on 0121 456 0000 or email suzi.pilley@barkerbrettell.co.uk.
For further media information about Alta Innovations please contact Ruth Ashton, Reputation & Communications Development Manager at Alta Innovations on 0121 414 9090, or email r.c.ashton@bham.ac.uk.
Alta Innovations: Alta Innovations is a wholly owned subsidiary of the University of Birmingham.  The company commercialises intellectual property arising out of research at the University of Birmingham and provides support for enterprises that are based, or wish to be based in Birmingham.  Its offerings include free business training and mentoring, office and laboratory space at the Birmingham Research Park.  www.birmingham.ac.uk/generic/alta-innovations/index.aspx.
Photo caption: Looking forward to working with Alta Innovations, Barker Brettell's client relationship team at the University of Birmingham: l-r Dr Jennifer Atkinson, Lucy Trueman and Dr David Pearce.
Share