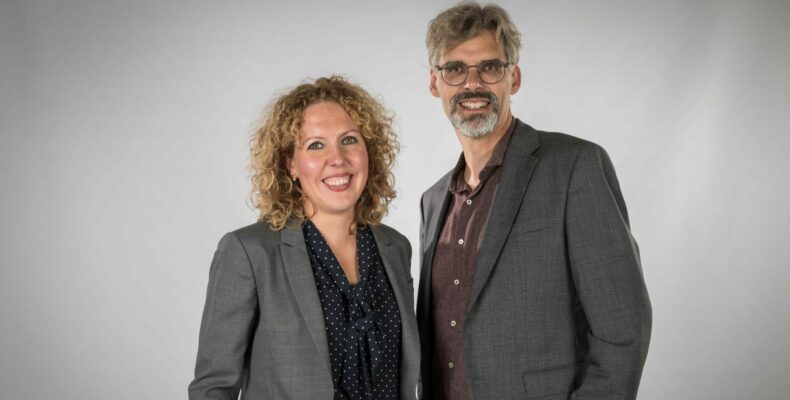 Barker Brettell grows its Stockholm team with two new patent specialists, Claes Djurberg and Sara Frykstrand
Posted on
Barker Brettell has continued to build on the strength of its well-respected local IP team in Sweden with Claes Djurberg and Sara Frykstrand joining the practice. Between them they have close to 30 years of experience working with patents.
The Stockholm office opened in 2019, and since then has developed a strong local client base and a reputation for business-focused advice. The team has had a very busy year working on patents, designs and trade marks, with Barker Brettell Sweden AB being ranked in 2021 by World Trademark Review as a EU 'Top 50 Representative Filer', and a 'Top 50 RCD filer'.
Claes joins the team having worked in private practice and in-house, including for global corporations and within university technology transfer teams. He has been involved in IP training and lecturing, both nationally in Sweden and for EU-agencies, and is highly respected within the profession. Claes enjoys learning about new technology, across fields spanning mechanical engineering, medical devices, nanotechnology, physics and materials, and is dedicated to helping clients find the best way to protect their IP.
With a background in inorganic chemistry and materials science, Sara's initial experience of IP was as an inventor of four patent families. She now uses her knowledge of having founded her own company to understand the challenges facing start-ups and university spinouts. Her particular focus is on the business needs of clients, and in developing and implementing appropriate IP strategies.
Yvonne Johnson, lead partner for Sweden at Barker Brettell, said: "I am thrilled that Claes and Sara have joined our team. They are both passionate about doing a good job for their clients and bring valuable skills and experience to the team. We are delighted to welcome Claes and Sara to Barker Brettell and to see the continued growth of our Stockholm office."
Andy Tranter, managing partner at Barker Brettell concluded: "Claes and Sara's appointments are the latest step in expanding our team of patent and trade mark professionals. We are building on our success to date to ensure we have the best possible offering for our clients, and I look forward to working with them."
To find out more about how Barker Brettell can help you build your business, please sign up to our mailing list or contact us via our website
Share